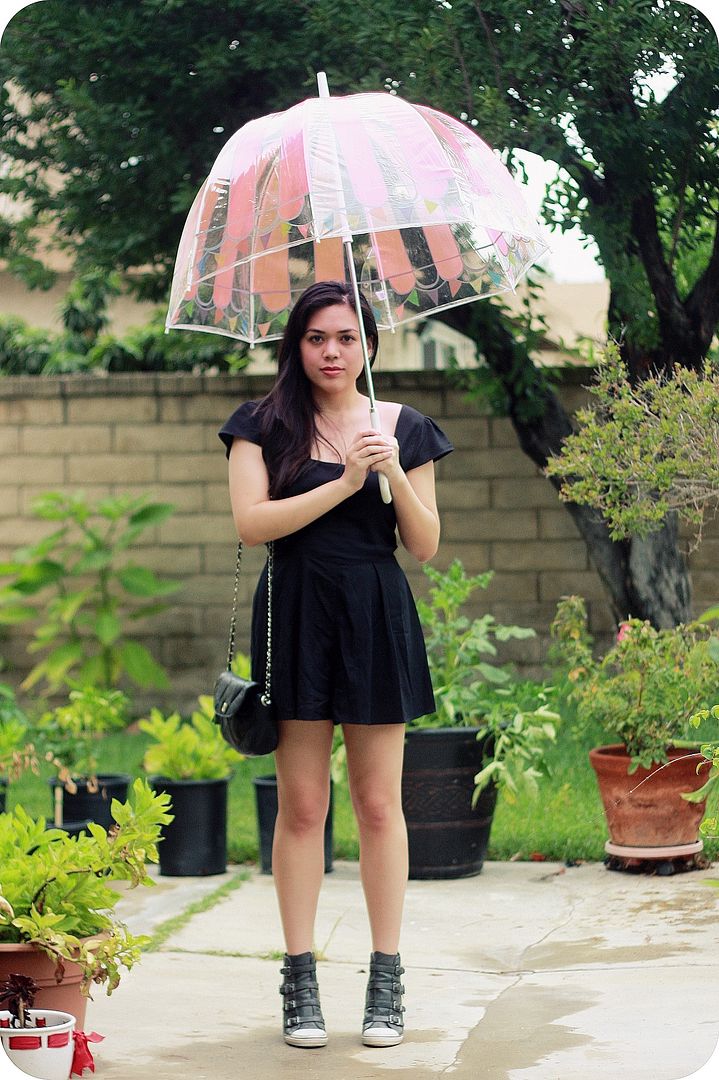 Like a little rain is going to keep me from the
Dear Creatures
sample sale.
Okay, so I didn't realize I was going to run into the stormy part of LA when I was on my way to the sale, but it didn't last long anyway and the sun was peeking through the clouds when I was done.
The Dear Creatures sample sale is my favorite. Everything is under $50 and they have plenty of items from the most recent collections (and you might even run into the designer and have a fangirl moment and freak out when she's super nice and recognizes you from your blog..sorry for rambling).
It's also really organized and calmer than other sample sales I've been to. I got a few things and can't wait to wear them (especially the light denim moto jacket--I snatched that up right away). They usually announce the sales (it's semi-annual and occurs in the summer and winter) on their
Facebook
and
Instagram
, so follow for updates if you're also a fan and live in or around LA!
I woke up early for the sale and wanted to get there ASAP (I even bought an early bird ticket), so I dressed pretty simply: a
black romper from Urban Outfitters
, gray leather wedge sneakers (my boss let me keep them from work!), a vintage leather quilted crossbody bag that I thrifted, and my trusty Lulu Guinness bubble umbrella.
Don't let the rain fool you: it's still 80 degrees and kind of humid outside.
Happy Monday!
bloglovin' . gfc . facebook . twitter . instagram