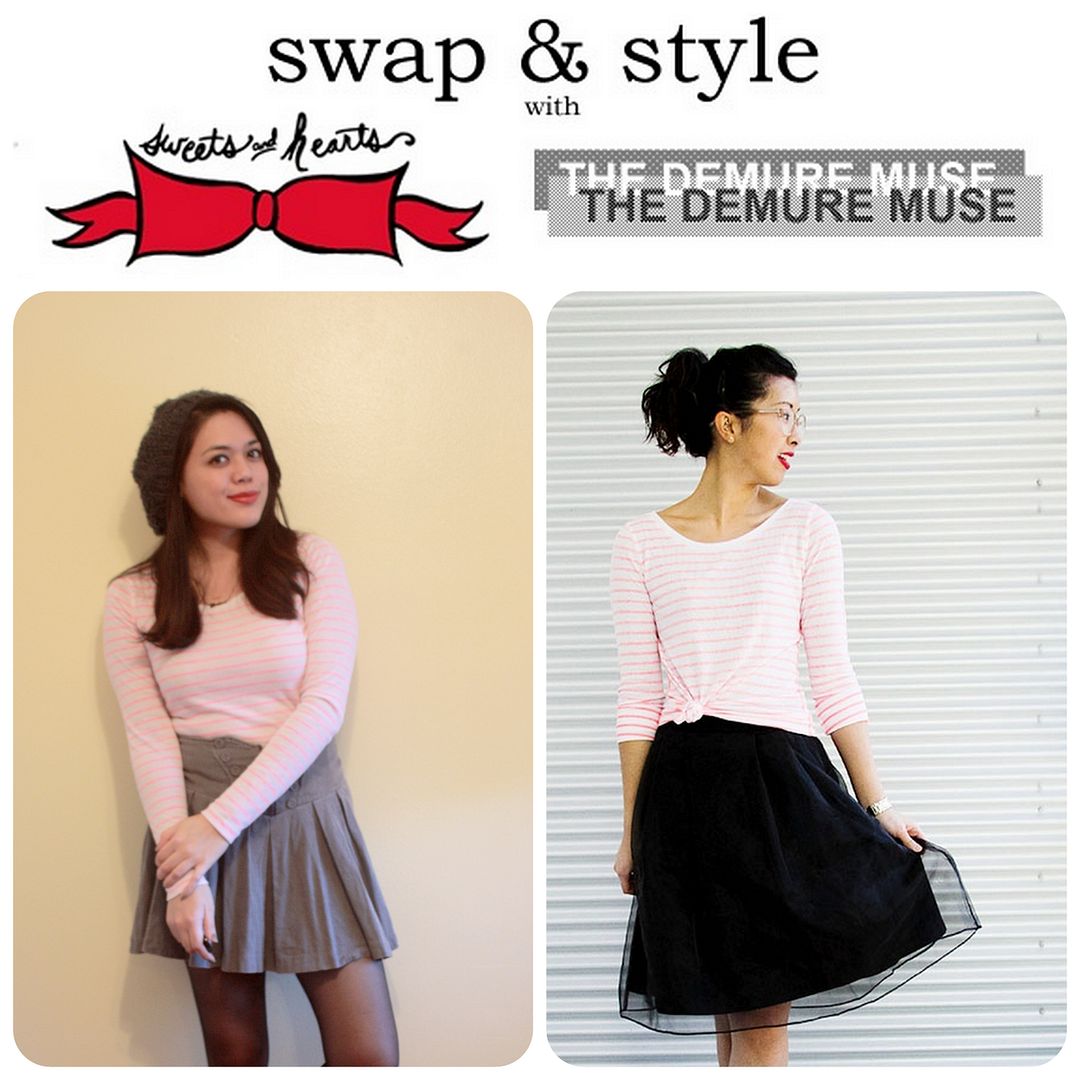 Swap & Style: Neon Pink Stripes
Here's the second part of my latest
Swap & Style
with
Katrina
!
If you looked at my t-shirt and sweater stash in my dresser, you'd see my weird obsession with striped knits. Tees, sweaters, a romper, a couple of dresses--mostly black and white (adventurous, I know). So I was ecstatic when I opened Katrina's package and saw that she sent a striped tee, but in a neon pink! Finally, some bright stripes to play with (because I'm too chicken to buy some for myself). I never knew how to wear them...until now.
Turns out it's pretty easy to wear brightly colored stripes! You just have to pair it with a neutral. I wore it with a gray skirt, black tights, coral pink flats to match, and a gray beret. It was a casual weekend outfit I wore while running around town.
Outfit Details:
White and neon pink long-sleeve striped t-shirt (Katrina's, from Aeropostale)
Gray pleated high-waisted Skirt (Forever 21)
Black tights
Gray beret (Forever 21)
Coral pink bow flats (Poetic Licence)
Custom gold name necklace (c/o oNecklace)
I
love
how
Katrina
styled it! She knotted the front and paired it with a gorgeous black skirt. It looks so casual yet glamorous at the same time! The red lip is also a perfect touch.
Be sure to visit
Katrina's blog
so you can get the full details,
and check out our past
Swap & Style posts
!
bloglovin' . gfc . facebook . twitter . instagram