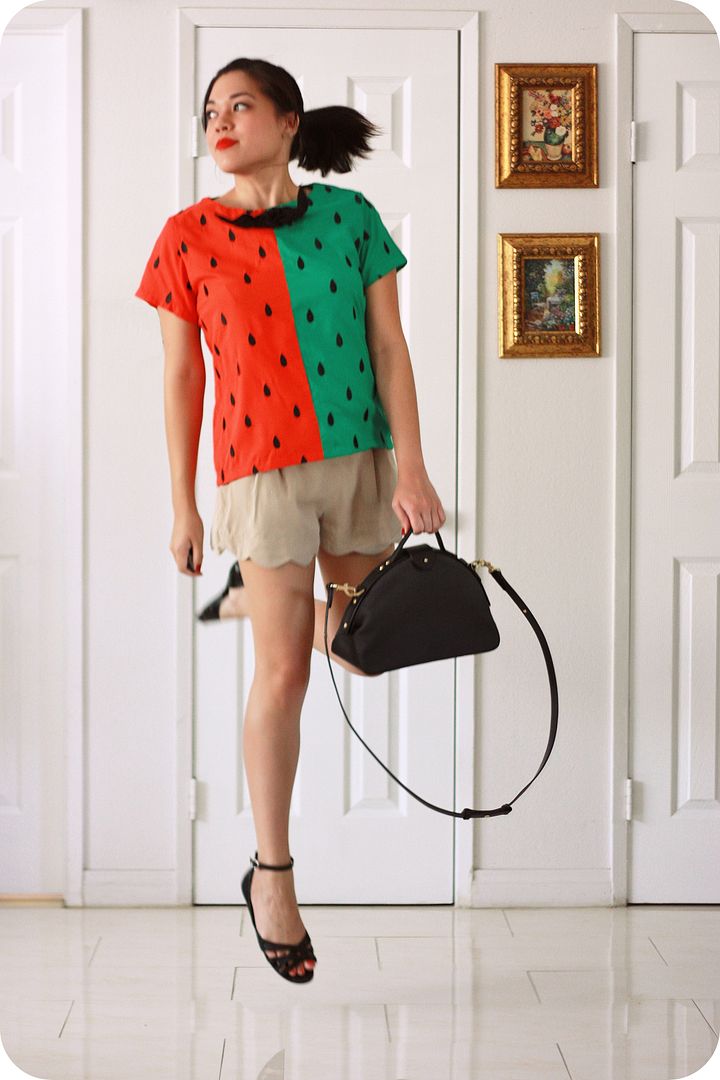 This watermelon top from
Modcloth
really made me jump for joy when I got it. I love the punchy red and green colors, and the cute little embroidered seeds! It's a shame the matching skirt didn't fit me correctly...or else I would've happily donned the matchy-matchy set.
I wore it with strappy black ankle-strap flats, khaki shorts, and my half-circle satchel from
Kate Spade Saturday
(and bright coral lipcolor by
Stila
, of course!).
We're having a heat wave right now so I'm going to take advantage and wear the last of my summery outfits! Have a wonderful Monday.
bloglovin' . gfc . facebook . twitter . instagram