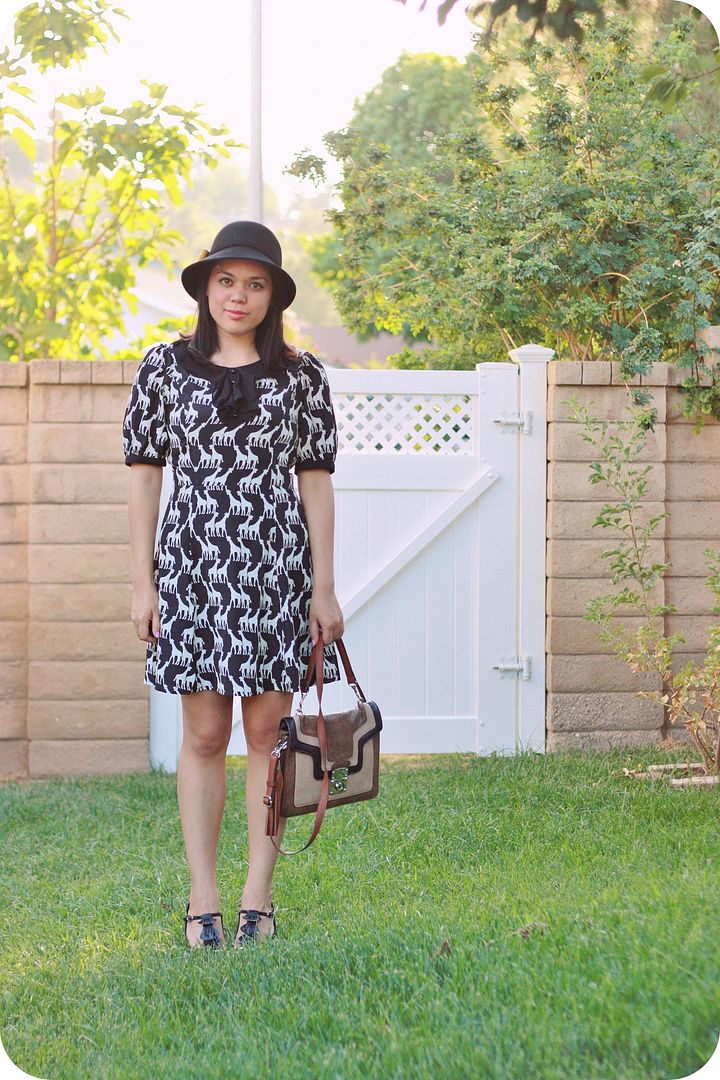 Okay, so I've been back from Portland for a while now. It's just
really
hard getting back into the swing of things when I'm still very much in vacation mode (especially since I had a long weekend for the 4th of July right after). I had a wonderful time with my friends (eating, mostly) and will share some photos from my trip soon.
When I got back, I had a lovely package from
Ducks in a Row
waiting for me. Inside was this black giraffe print dress and a black cloche hat with an adorable yellow bow. The San Francisco brand is definitely my cup of tea: bright colors, quirky prints, and vintage-inspired pieces with a modern twist. I'm looking forward to their future collections--
especially
the hats! They have quite the selection.
Outfit Details:
Black giraffe print dress (c/o Ducks in a Row)
Black cloche hat with yellow bow (c/o Ducks in a Row)
Taupe and brown colorblock satchel (c/o Melie Bianco)
Black patent t-strap heels (Payless)


What better way to keep the sun out of your face than with a beautiful hat?

Don't forget to check out Ducks in a Row here.
I also highly recommend their Instagram feed (it's so visually pleasing).
bloglovin' . gfc . facebook . twitter . instagram