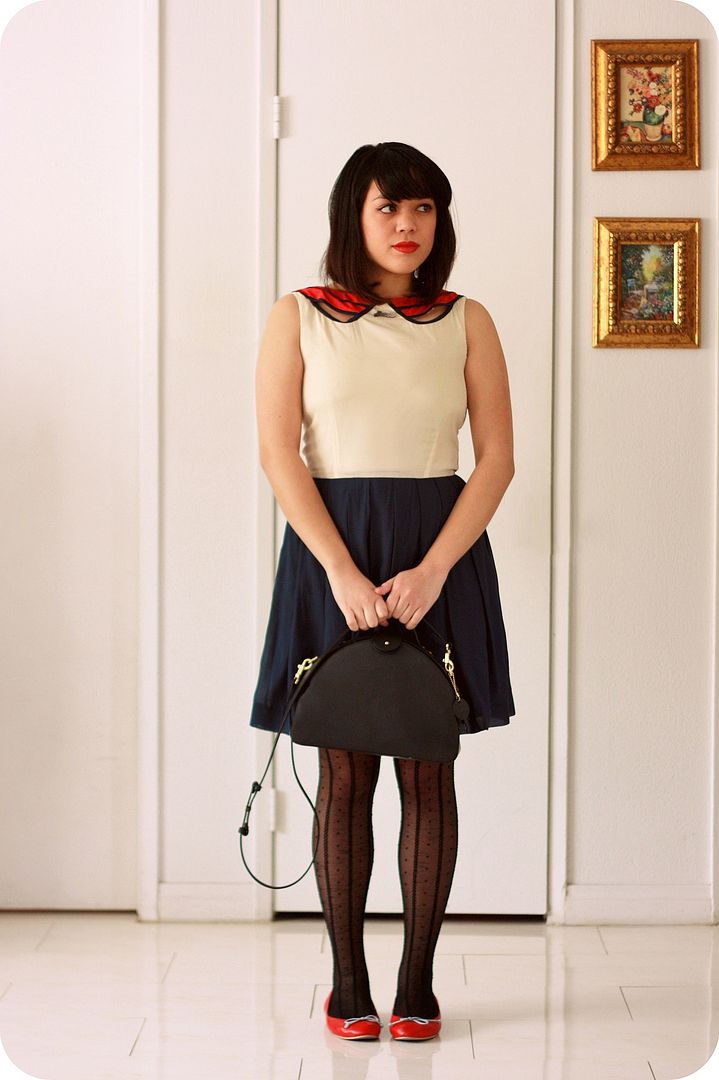 Finally...my new haircut!
(and a new blog banner while I'm at it--I'm in the mood for a little re-invention)
I'm not super attached to my hair or anything, but I was just so used to keeping it long. Also, I may have been traumatized by terrible/embarrassing short haircuts (courtesy of my mom) as a young child, and had grown it out and kept it long as an act of rebellion ever since. I love having long hair, but I was getting tired of it. It felt like it was weighing me down and I was getting bored, so why not chop it off? I love shorter hair styles on other girls and wanted to try something new, so it was about time.
I decided on a long bob and bangs. My stylist suggested an angled bob so that it would grow in a little better. I'm so happy with how it came out--it was exactly what I wanted! It feels so much lighter and is easy to style.
I sure do miss my sock buns and ponytails though...but I'm sure I'll find some fun new ways to put my hair up.
"Je m'en fous" necklace (c/o Vinca)
Outfit Details:
White and navy "Isabel" dress (Dear Creatures; Christmas present from Katrina)
Black striped polka-dot tights (Zara)
Black half-circle satchel (Kate Spade Saturday)
Red leather ballet flats (Le Bunny Bleu)
"Je m'en fous" necklace (c/o Vinca)
Quick shoutout: my
blogging bff
/
Swap & Style
partner in crime (
Katrina
!) sent me this
Dear Creatures
dress for Christmas and I couldn't be happier. My favorite outfit colors, too. She knows me too well.
bloglovin' . gfc . facebook . twitter . instagram