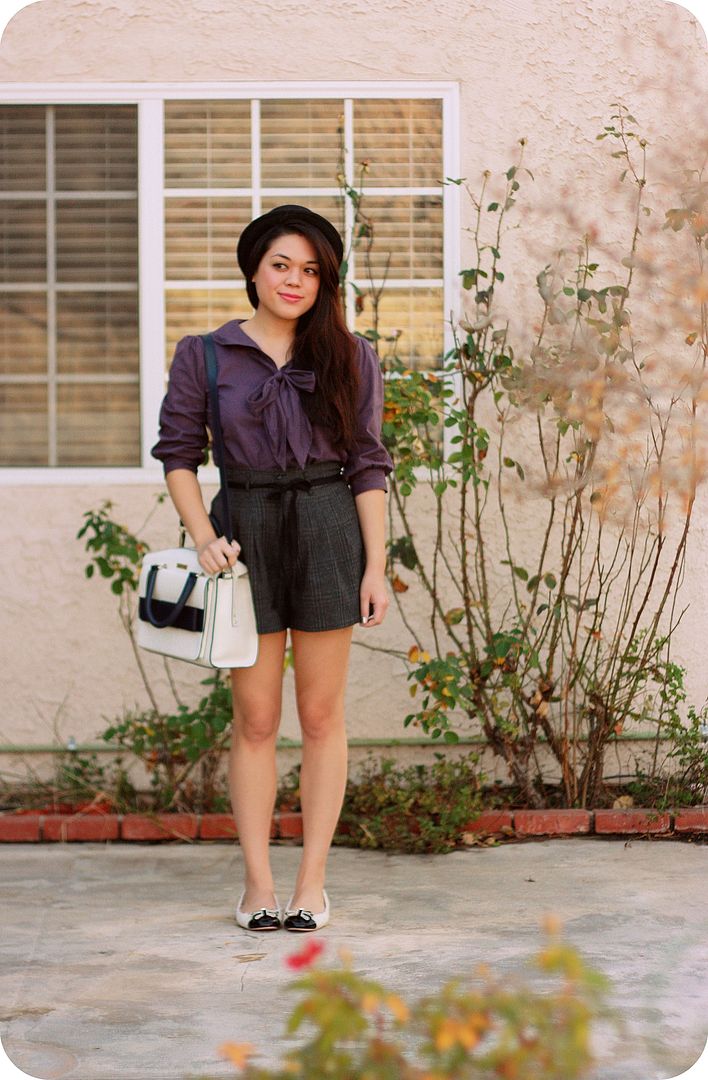 Just one more pre-haircut outfit after this post and I'll be caught up (sorta).
I got this vintage-inspired purple tie-neck blouse from a
Dear Creatures
sample sale last year (they have them semi-annually in San Francisco and Pasadena), and the bow satchel from one of
Kate Spade
's surprise sales last fall (over 50% off!). I'm always shopping the sales and clearance racks (my mom's influence, really). I highly recommend following both of them on Facebook for their sales announcements. Totally worth it.
I wore the blouse and satchel with my high-waisted plaid shorts, tweed flats, and a bowler hat.
Outfit Details:
Purple tie-neck Peter Pan collar blouse (Dear Creatures)
Charcoal plaid high-waisted shorts (Forever 21)
Cream and black cap toe bow flats (c/o Le Bunny Bleu)
White and navy 'Kennedy' bow satchel (Kate Spade)
Black bowler hat (Forever 21)
Enjoy the rest of your weekend!
bloglovin' . gfc . facebook . twitter . instagram