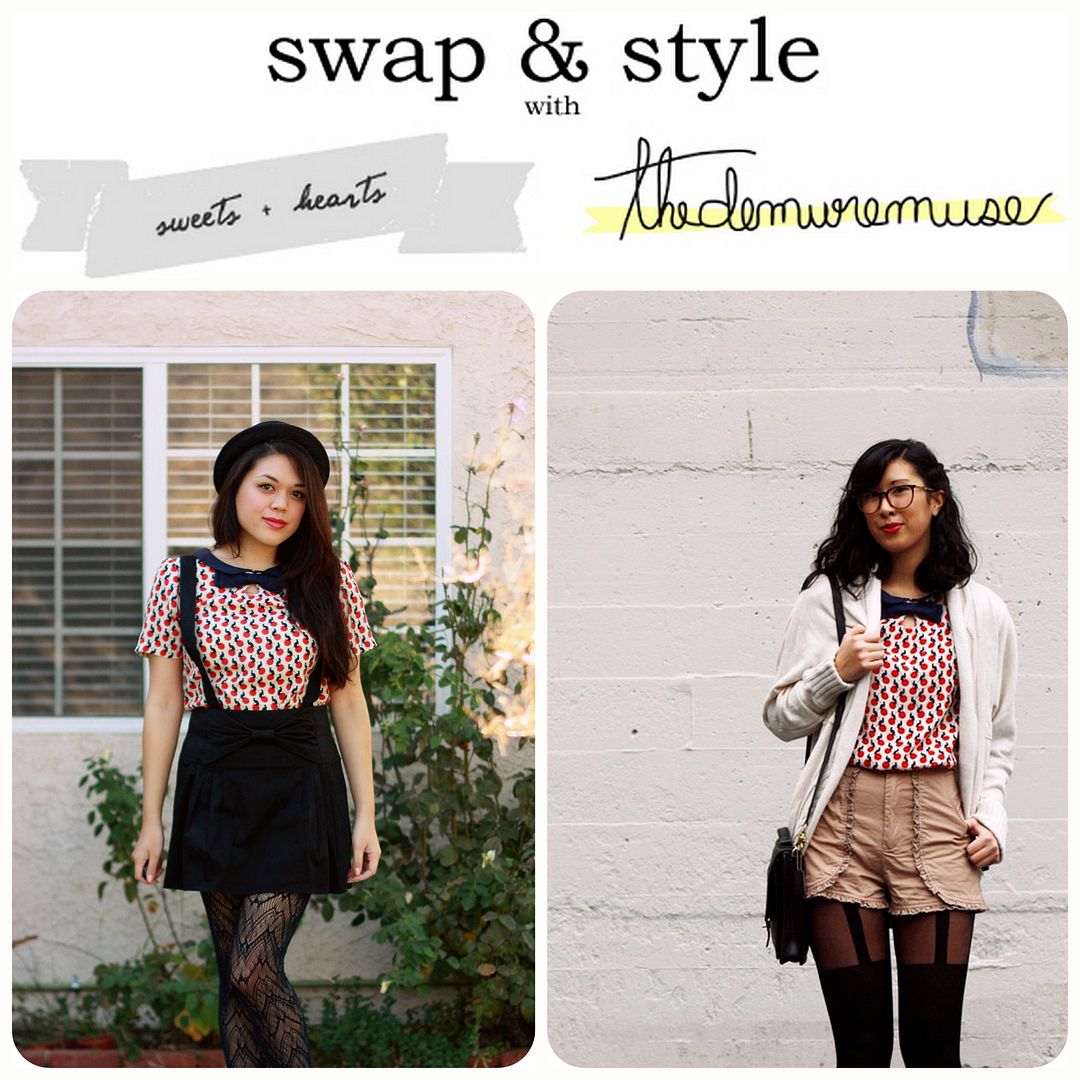 Swap & Style: Cat Blouse (Dear Creatures)
It's our first
Swap & Style
of the year! This time around,
Katrina
and I surprised each other with a fun novelty print blouse to borrow. We have a mutual fondness for quirky-cute prints, but I think I can speak for the both of us and say that we especially love animal themed ones.
Foxes. Deer. And of course, cats and bunnies.
For Part I, we styled my beloved cat blouse by
Dear Creatures
. I wore it with my
Betsey Johnson
suspender skirt,
Missoni for Target
tights, a bowler hat, and black booties.
Outfit Details:
Red and navy cat print blouse (Dear Creatures)
Black bow suspender pinafore skirt (Betsey Johnson)
Navy crocheted tights (Missoni x Target)
Black bowler hat (Forever 21)
Black leather booties (Levity)
Here's a peek of how Katrina styled it. I love that she paired it with ruffle shorts and faux suspender tights.
Don't forget to visit
her blog
for her photos and outfit details.
Stay tuned for Swap & Style Part II (there will be bunnies)!
Want more
Swap & Style
?
Click here
.
bloglovin' . gfc . facebook . twitter . instagram