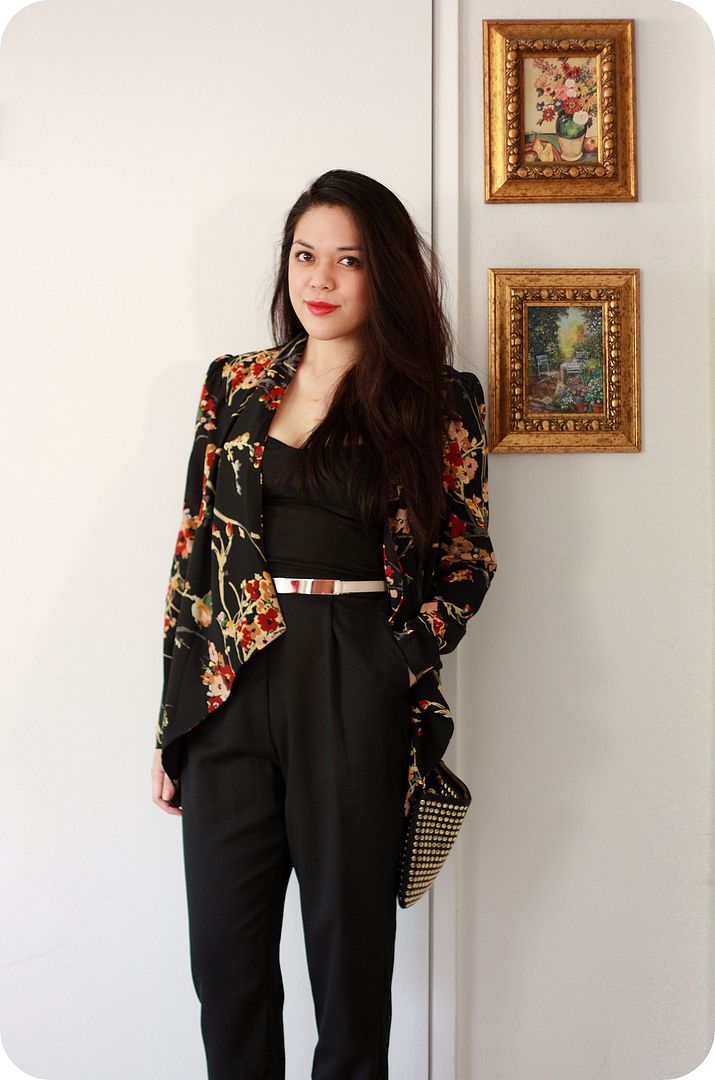 "Ground Breaking" Black Jumpsuit (c/o LuLu*s)
See how I'm styling my favorite new staples for the holiday season while I am out and about with LuLu*s. First up: the black jumpsuit.
The black jumpsuit is one of the trends in 2013 that I wasn't quite sure about at first, but after seeing the casual and fashion-forward takes on it, I quickly became a fan. They're a great alternative to the
Little Black Dress
for when you're in the mood for pants or you just want to wear something a little different. I wanted to get one that was streamlined and modern/versatile enough that it could be dressed up or down easily. Luckily, I found the perfect black jumpsuit from
LuLu*s
("Ground Breaking Jumpsuit" available
here
) and wore it to the ABC Family x Wet Seal evening event I attended in the
last post
.
More photos and details after the jump.
Outfit Details:
Black "Ground Breaking" spaghetti strap jumpsuit (c/o LuLu*s)
Cream metal plate skinny belt (came with another dress)
Black floral waterfall cardigan (c/o Darling)
Black bow pumps (KensieGirl)
Black studded crossbody bag (Rebecca Minkoff)
What's so great about this outfit is that I was able to wear it to work pretty much as is--all I did was change from flats to heels when I got to the event. This particular jumpsuit is modern and just a little sexy, but also really comfortable. I like the straight cut pants, as well as the sweetheart neckline (so feminine!). Overall, it's my new favorite thing to wear and I can't wait to dress it down and style it with more layers for winter. And yes, it even has pockets.
You can check out the jumpsuit
here
.
bloglovin' . gfc . facebook . twitter . instagram