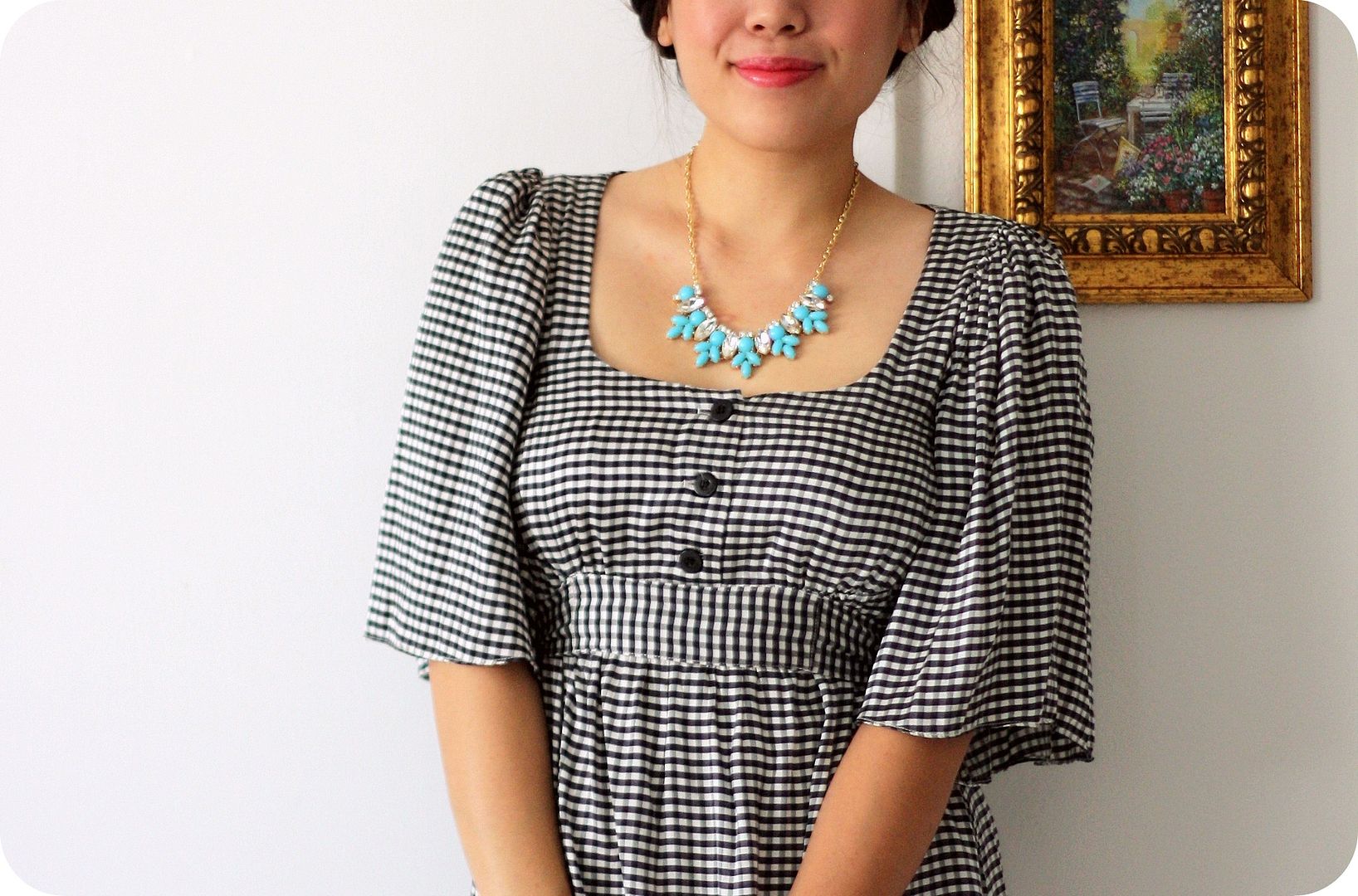 U by Kotex: Demo Diaries
For some reason, talking about periods really freaks people out. And yes, it's kind of a weird thing to discuss on a blog, but I figured I could at least be honest and share a little bit of my experience with
U by Kotex
. I kind of love their no-nonsense attitude and cheeky approach to ~feminine hygiene (the vibrant packaging is a nice touch too).
Click on 'Read More' to hear about my demo diaries!
U by Kotex
sent me a box of their Sleek tampons to test out for my Demo Diaries. My first impression: I liked that the tampons were different colors. Jewel tones. Hey, I like unique packaging and eye-catching designs.
Now on to the important things: did they actually work? Yes! They're really comfortable. I also didn't think the rubber grip on the applicator would make much of a difference, but it did--it made it much easier to use.
The best part was that they protected me perfectly (even while wearing my Betsey Johnson silk gingham dress above!) throughout the day. I work in an office and am constantly up and about, so I need to make sure I can get on with my projects without having to worry about any embarrassing accidents.
Periods are...unpleasant, yes, but it's possible to make them somewhat bearable by choosing products that work and are comfortable. If you'd like to try some yourself,
click here
! They have liners and pads, too, so be sure to check them out.
You can follow
U by Kotex
on
Facebook
and
Twitter
.
I wrote this review while participating in a content series through Clever Girls Collective on behalf of U by Kotex, and received products to facilitate my post and compensation for my time to participate.
bloglovin' . gfc . facebook . twitter . instagram