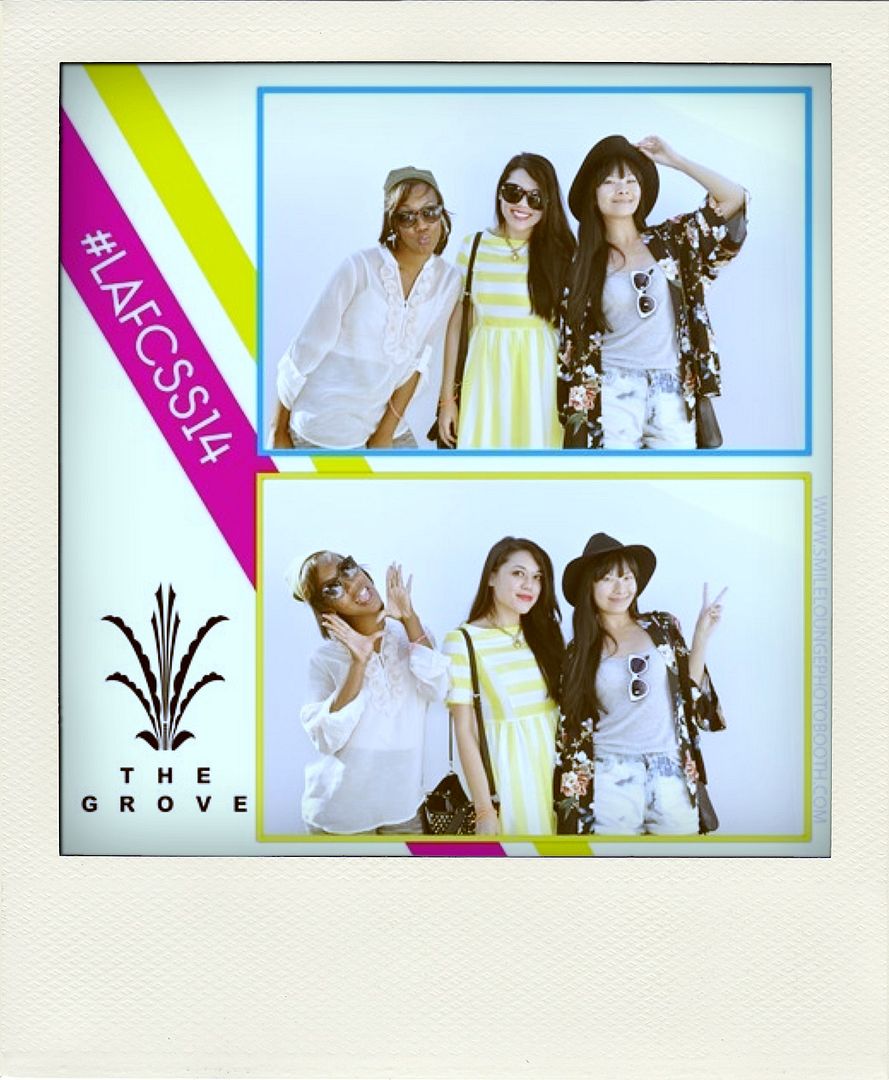 Tiara, me & Grace in the Photo Booth
Here are some of my favorite shots from The Los Angeles Fashion Council Spring/Summer 2014 Collections at The Grove from last month's fashion week in LA (whew--what a mouthful).
Read after the jump to see crazy platform shoes and punk girlie goodness by
Rose La Grua
, laidback edgy streetwear by
Bohemian Society
, and feminine neon florals and tailored pieces by
Katherine Kidd
!
LAFC at LA Fashion Week SS14
Sunburst Cutout Wooden Platforms by Rose La Grua
Sheer Tulle & Silver Stripes by Rose La Grua
Men's Long Jacket, Shorts & Shirt by Bohemian Society
Women's Long-Sleeve Cargo Shirt + Shorts by Bohemian Society
Chiffon Gown by Katherine Kidd
Final Runway Walk at Katherine Kidd
Chanelle
and me
(photo credit: LookbookLA)
LAFC Red Velvet Cupcake by Sprinkles
Rose La Grua
's collection was my favorite! It was filled with crazy cutout wooden platforms and funky space cadet punk school girls.
Bohemian Society
's collection had casual and edgy streetwear pieces for both men and women--think lots of long, layers in black and white. I thought that
Katherine Kidd
's pieces were very polished. I liked her use of prints, neons, and florals, and her tailoring was impeccable. Overall, it was a wonderful mix of talented designers who each had something different and interesting to offer.
These are a mere handful of shots I got that day.
You can see way more on
Facebook
.
Outfit details for what I wore in the next post.
bloglovin' . gfc . facebook . twitter . instagram