I've been seeing a few cat ear hats pop up online here and there; mostly boater and cloche hats. They're cute, but I wanted one that wasn't too large. I really like this beret version from
Chicnova
(20% off your first order, FYI) because it's a little more subtle, but still has a classic shape. I flipped the ears out to make them a tiny bit more prominent and perked up.
I wore it with my yellow cotton dress by 8000 Nerves.
8000 Nerves
is one of my favorite local designers (they're based in Los Angeles!). I somehow got really lucky and scored it in a trade through a clothing swap group on Facebook. Now if only I could find the
yellow dress
with the upside-down flower and oversized Chelsea collar! That one's quite amazing too.
Details after the jump.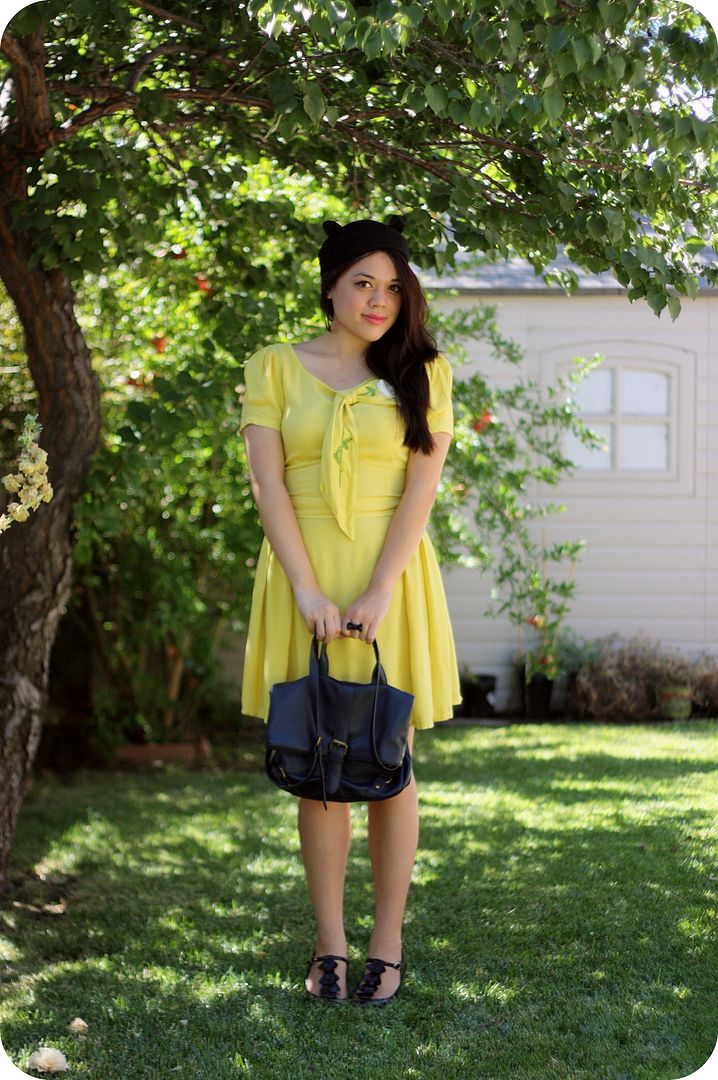 Outfit Details
Yellow flower dress (8000 Nerves)
Navy blue faux leather crossbody satchel (Forever 21)
Black patent t-strap heels (Payless)
Black wool cat ear beret (c/o Chicnova)
Black bow ring (Forever 21)
Have a great day!
bloglovin' . gfc . facebook . twitter . instagram