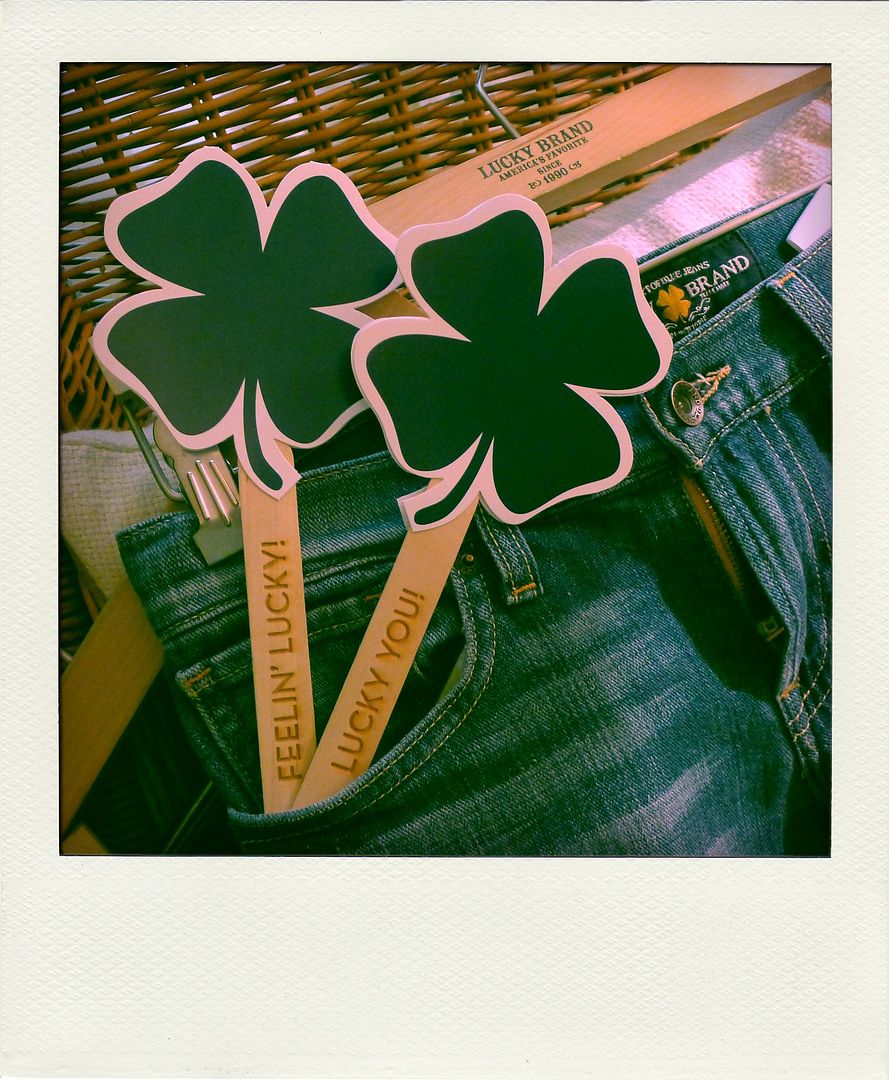 Lucky Brand: Measure of Style at Chateau Marmont
Lucky Brand Denim Styles
My ever-growing denim pile of styles I tried on
Lucky Brand "Lucky You" zipper detail
Lots of Lucky Brand jeans
A few pairs of jeans from Lucky Brand's Made in U.S.A. line
Me in my top choice: Lucky Brand's Charlie Super Skinny!
Last month, I was invited to the historic
Chateau Marmont
for a private denim fitting with
Lucky Brand
. I didn't really know what to expect because, well, I don't own a lot of jeans. I don't wear them that often because it's hard to find some that fit properly. I'm 5'4", and a lot of jeans tend to be too long on my frame. Plus, I don't have a butt and my hips are narrow, so jeans tend to be baggy in strange areas. As a result, I tend to stick to jegging-like denim. Stretch is my friend.
At a typical Measure of Style appointment with Lucky Brand, you get to have a consultation with a denim expert to help you find the perfect pair of jeans. They ask you about the kinds of fits, details, washes, etc. that you like or don't like, and then you get to try on different styles and sizes to see which ones look the best--and which ones to avoid in the future. I was fortunate to have the Expert Denim Designer, Nico Peyrache, and Senior Denim Merchant, Melissa Anderson, help me out during my appointment, so they
really
knew their stuff.
It was my first time trying on Lucky Brand jeans--I was really impressed with how well they fit. The session was very informative and I learned a lot from trying on the different styles they recommended. Turns out I don't like boyfriend jeans on myself too much (which is a shame, because I always want some when I see them on other people). Surprisingly, I really liked the high-waisted flared jeans but couldn't see myself wearing them (yet), and I also found out that I'm actually a different size than I thought. I tried (and re-tried) on so many, I couldn't remember the names (good thing they kept track). In the end though, the
Charlie Super Skinny
style was the clear winner. You'll be seeing them up close on the blog very soon!
After the appointment, I briefly previewed their brand new Made in U.S.A. line, which features their signature styles at a more affordable price point (awesome!), so be on the lookout for those.
I'm excited to take everything I learned at my denim fitting and apply it to future shopping trips. I may just have to expand my denim collection now that I know what to look for.
A
huge
thanks to Nico, Melissa, and everyone at Lucky Brand! I had a fabulous time.
More photos on
Facebook
.
What are
your
favorite jeans?
bloglovin' . gfc . facebook . twitter . instagram