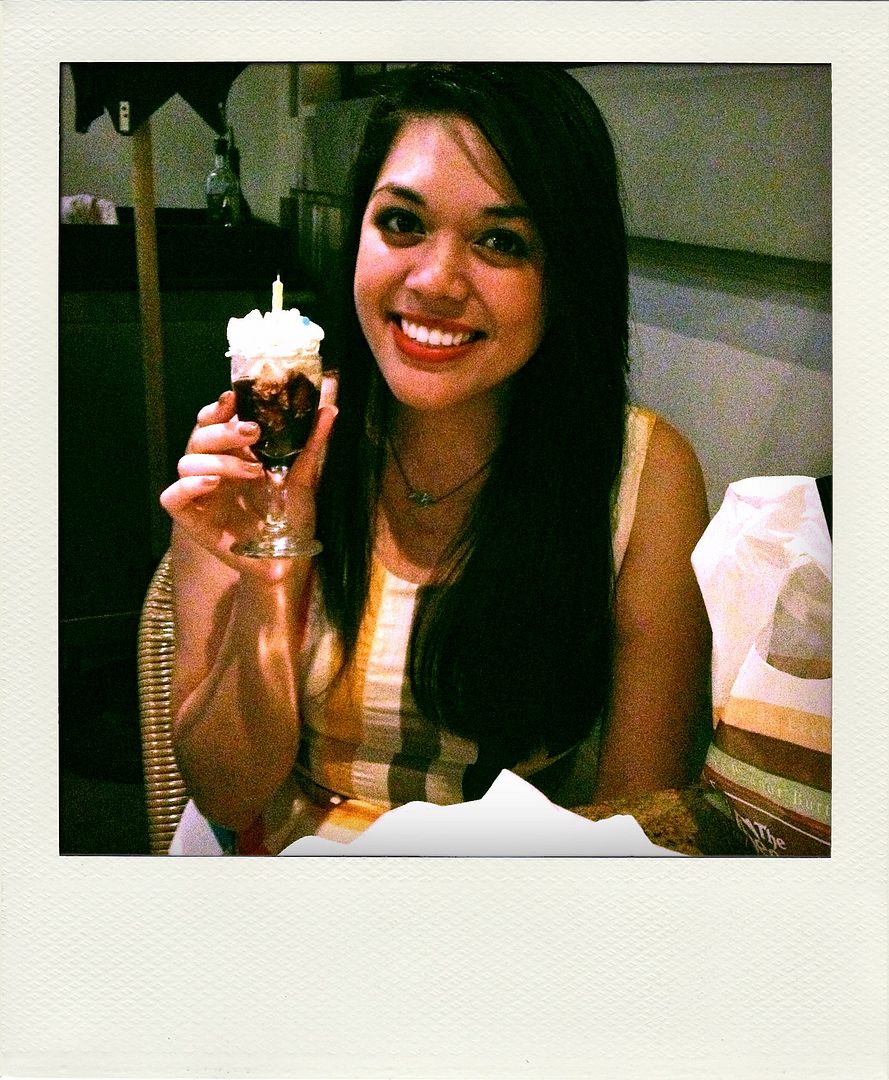 My 25th birthday!
Gray leather bow clutch (My Flat in London)
Blended mimosa
Chicken Bellagio
Mini birthday sundae in a champagne glass
Dulce de leche cheesecake
Me and my friends
Here are some photos from my 25th birthday, which was a couple of weeks ago. My parents got me a couple of really pretty things from one of my favorite labels,
My Flat in London
(the
silver bow bangle
and gray leather clutch above), which was really nice of them! They know me and my style so well. Later on in the evening, I celebrated my birthday with a few of my closest friends at
The Cheesecake Factory
. We had drinks, lots of food, and of course, cheesecake! It was really fun just catching up and indulging in pasta and sweets. Although, I was a little disappointed with the teeny tiny sundae thing (they used to give you a whole slice of plain cheesecake for birthdays. Dang), but oh well. I ended up bringing home a whole dulce de leche cheesecake anyway (and it was DELICIOUS). I was so happy my friends were able to celebrate with me!
I'll be posting my birthday outfit soon.
bloglovin' . gfc . facebook . twitter . instagram