I'm one of the official judges for
Wet Seal's Model Search 2013
! They sent me a fun (and patriotic) care package so that I could show my support--I even have a ballot that I'll be mailing in soon with my top 3 favorites (so official!).
Here's a peek at my casual denim outfit from Wet Seal.
And also, I obviously made use of all the little things they sent me. I mean, they can't send a confetti-filled box containing a bright red hat, mini flag, and star whistles, and expect me not to play around with anything.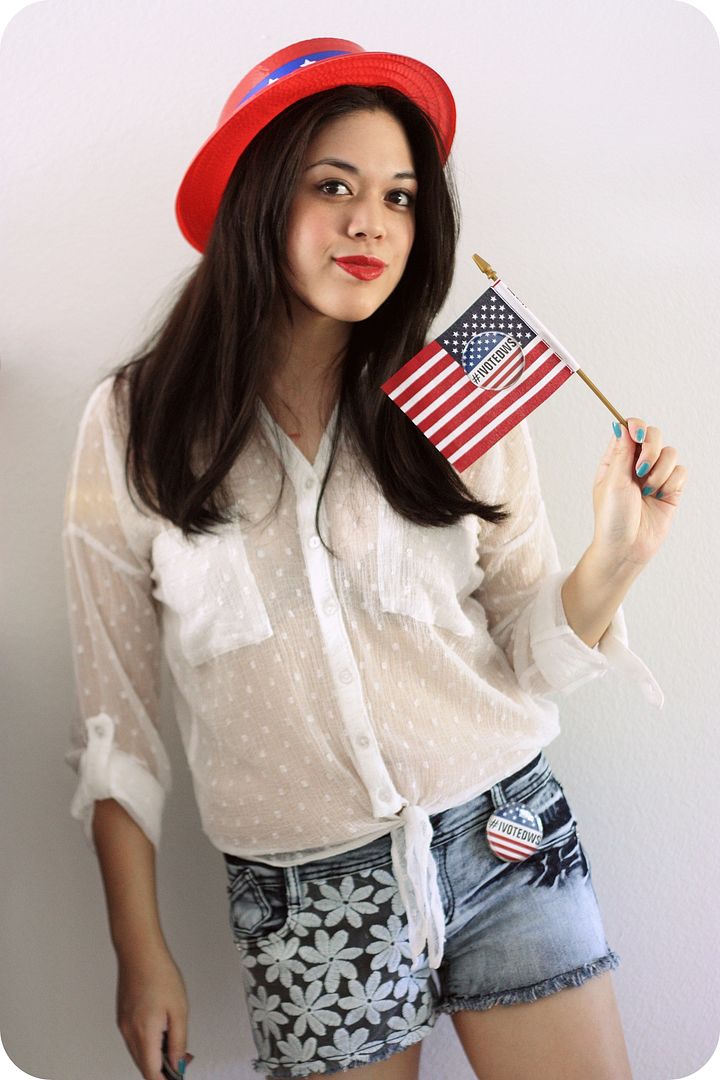 I Voted Wet Seal
I'll be sharing outfit details in the next post.
bloglovin' . gfc . facebook . twitter . instagram