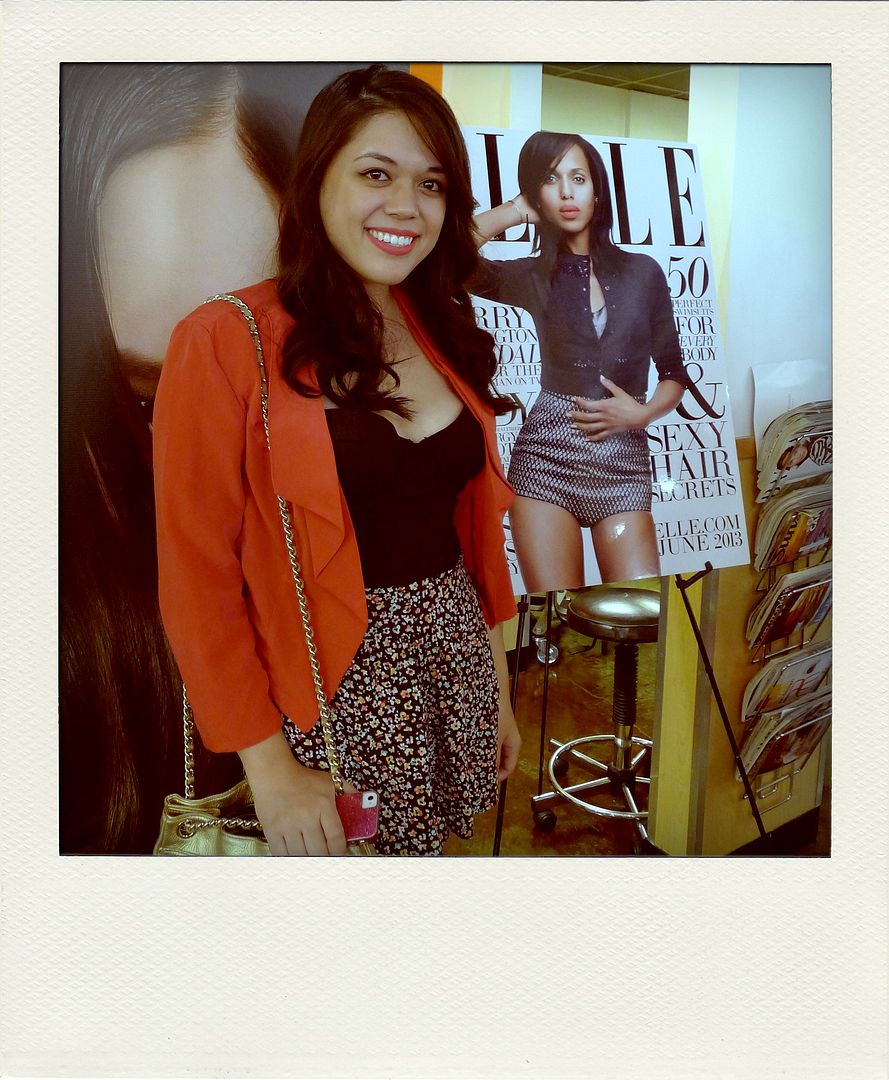 ELLE Magazine & Wella Professionals "Turn Any Light into the Spotlight" at C the Salon; hosted by Canopi
Inside C the Salon
My hairstylist Lizette of C the Salon (on the left), and me (right) after she finished putting waves in my hair
My best friend (left) and me (right), post-hair consultations
The DJ
The DJ's awesome pink records
I recently attended one of the
ELLE Magazine
and
Wella Professionals
"Turn Any Light into The Spotlight" events hosted by
Canopi
. I decided to check out the one at
C the Salon
in Studio City because it's fairly close to me and right next to where my best friend lives (so I invited her along!). Me and my best friend, along with some of my favorite blogger buddies, got hair touch ups and little bites (umm...mini gourmet corn dogs with wasabi mustard? Yum!) to enjoy during our hair consultations. My hairstylist Lizette was so fun to talk to! She was able to refresh my flat day-after hair with fast and easy waves. I don't remember what kind of hairspray she used, but my hair looked pretty awesome for the next couple of days.
Truffle burger and sweet potato fries from Umami Burger
Afterwards, my best friend and I walked on over to
Umami Burger
. It was my first time there and gosh--it lived up to my expectations! I've only heard great things about Umami. We both got the truffle burgers--which were perfectly cooked and super juicy/flavorful/amazing--and shared some sweet potato fries. I seriously can't wait to eat at Umami Burger again. My stomach's growling just thinking about it.
Thank you so much to ELLE, Wella, Canopi and C the Salon for a great event! We had such a good time.
More photos can be found on
Facebook
.
bloglovin' . gfc . facebook . twitter . instagram