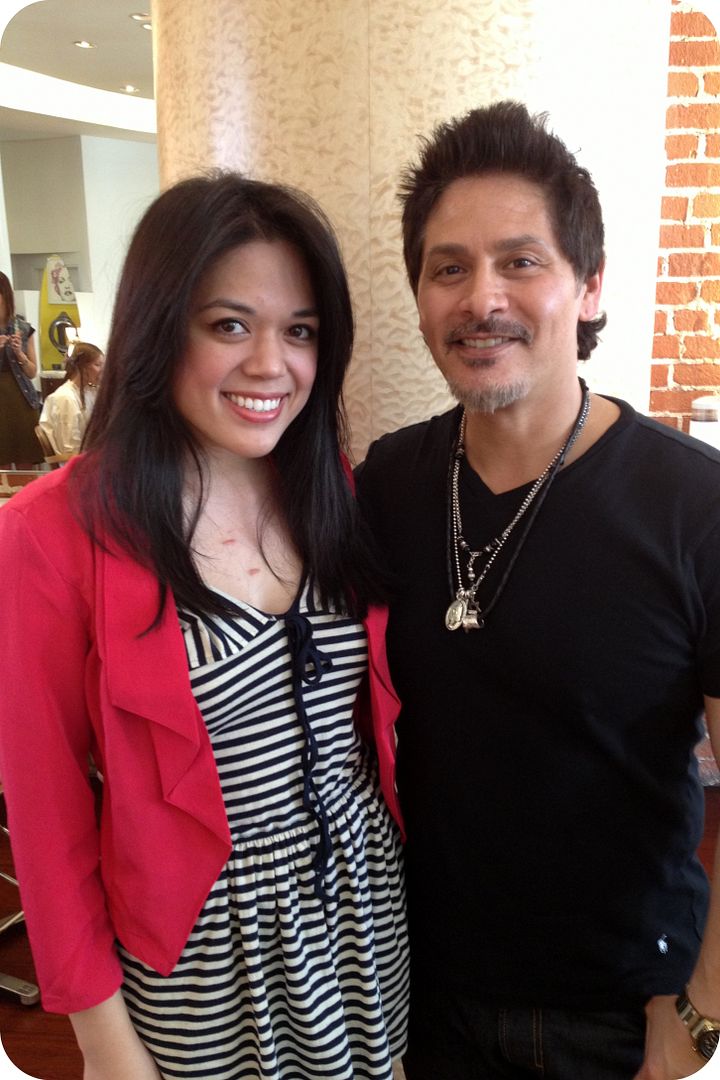 Me and celebrity hairstylist John Francis
A couple of weeks ago, I was fortunate enough to receive the opportunity to experience a haircut and blowout by
John Francis
, a celebrity hairstylist based in Los Angeles whose extensive client list has included Blake Lively, Ellen Degeneres, and Hayden Panettiere, to name a few. It was perfect timing because I was a bit overdue for a haircut and ready for a fresh new look.
Upon arriving at the
Privé Salon
in West Hollywood, I was greeted by Melanie, John's assistant, who offered me a white robe and some fruit iced tea. John introduced himself and proceeded to check out my hair, which was getting to the "unruly" stage (see above). I mentioned that I like layers, but didn't have a specific look in mind and was open to something new. I typically bring in photos of celebrity hairstyles I like, but I wanted to consult with him first and see what he thought I'd look good with.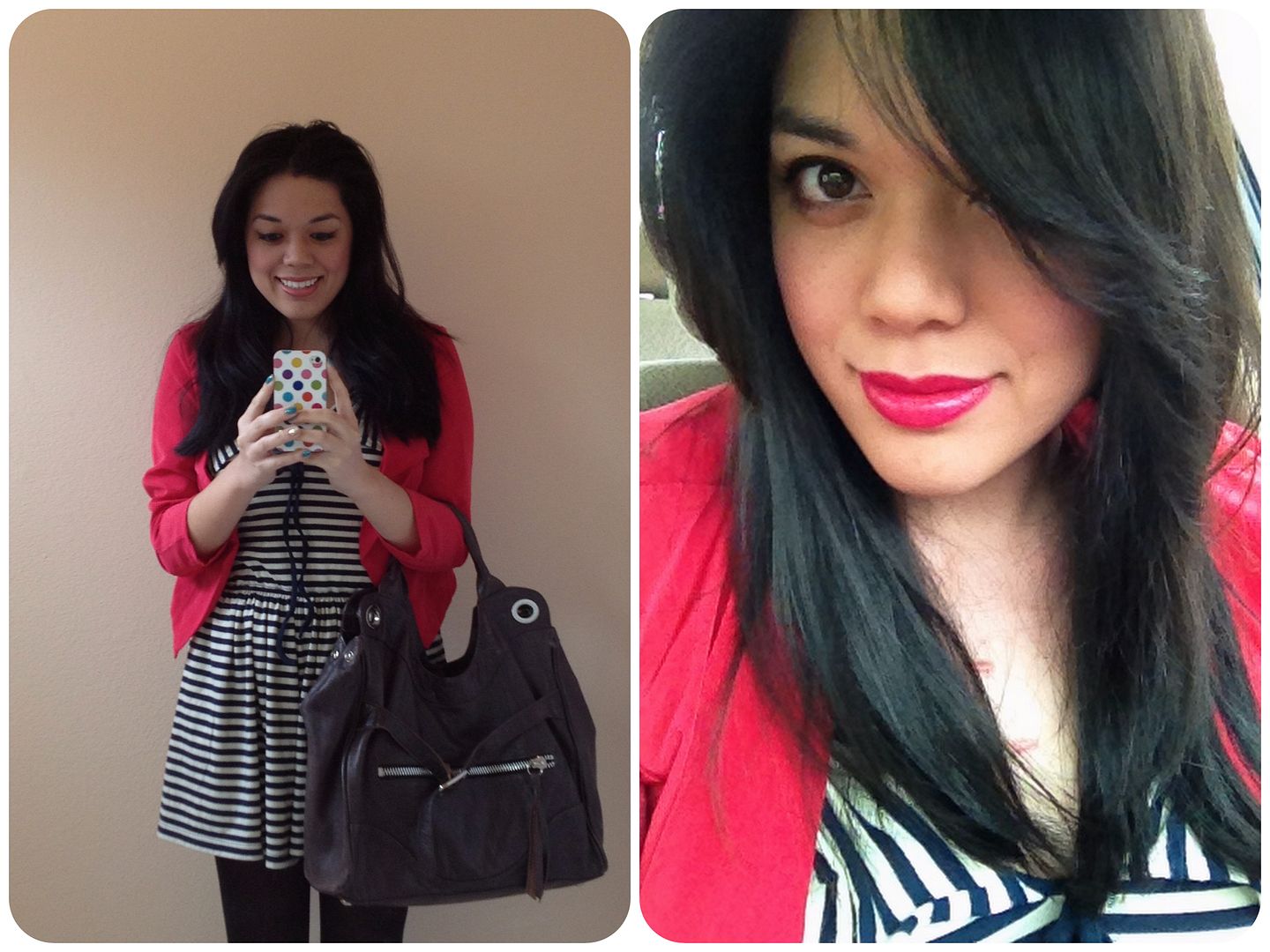 Before & After: haircut and blowout by John Francis
I really appreciated that he listened to what I said, but also mentioned how certain layers would bring out my cheekbones and flatter my face. He also kept my natural hair part (and cowlick) in mind. After a very short consultation, he confidently told me "I know exactly what I'm going to do."
And he really did. We chatted while he got to work. John is super friendly and personable, and gives you little styling tips while he cuts your hair. One of the techniques I was impressed by was how he starts cutting while your hair is wet, dries it and sees how it looks, then cleans it up. He gave me a quick blowout that showed off my choppy and edgy new long layers, and I was set.
Overall, I had a wonderful experience with John Francis! He works quickly and knows just what to do with your hair. It was one of the easiest and most personal hair appointments I'd had, and I left feeling amazing.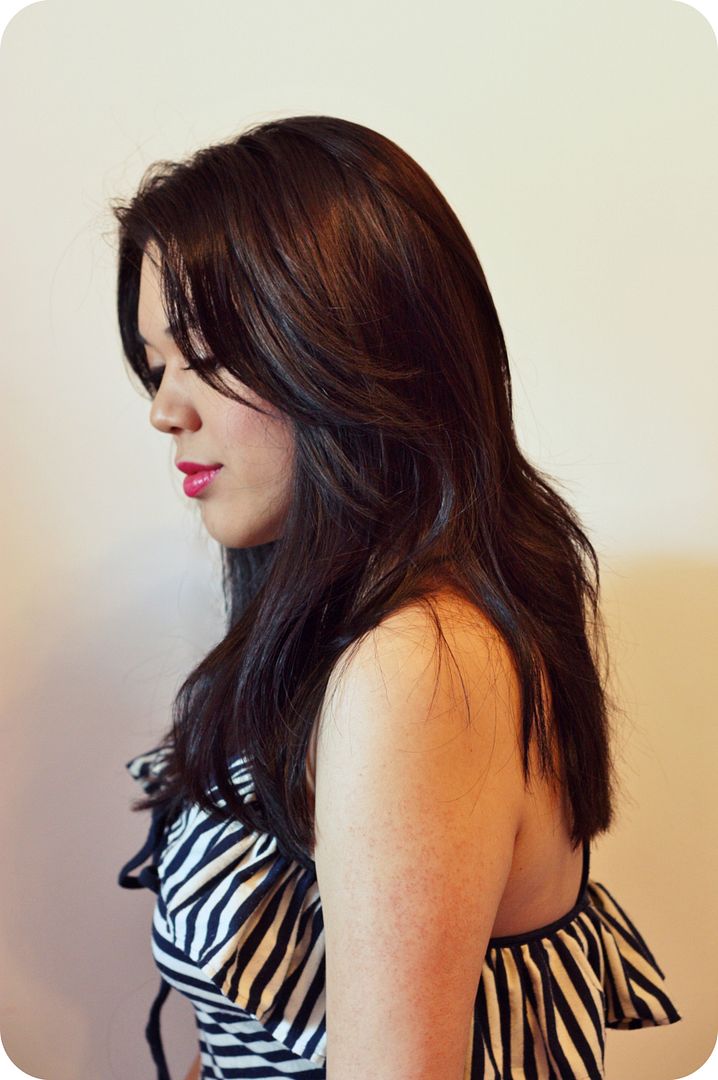 Haircut and blowout by celebrity hairstylist John Francis
A huge thanks to John Francis and TAP Inc. for the complimentary services!