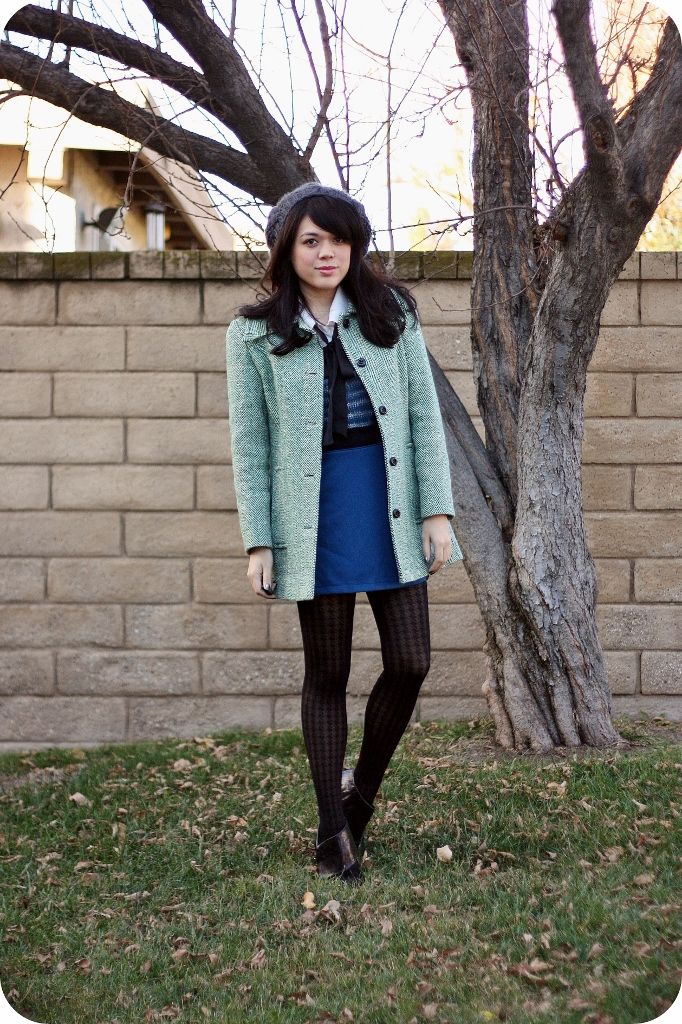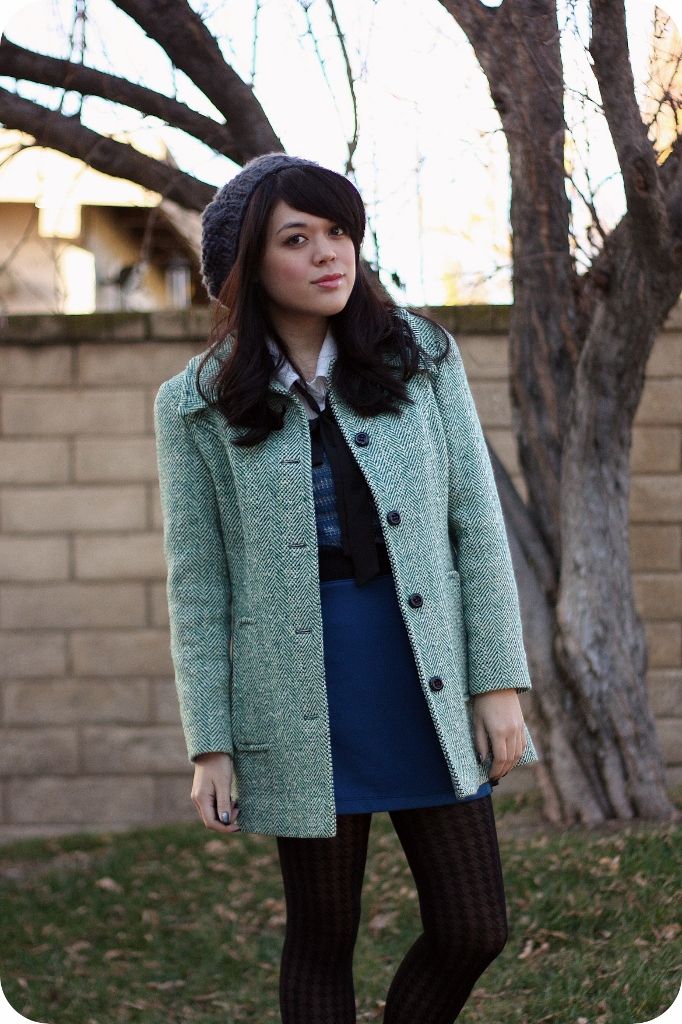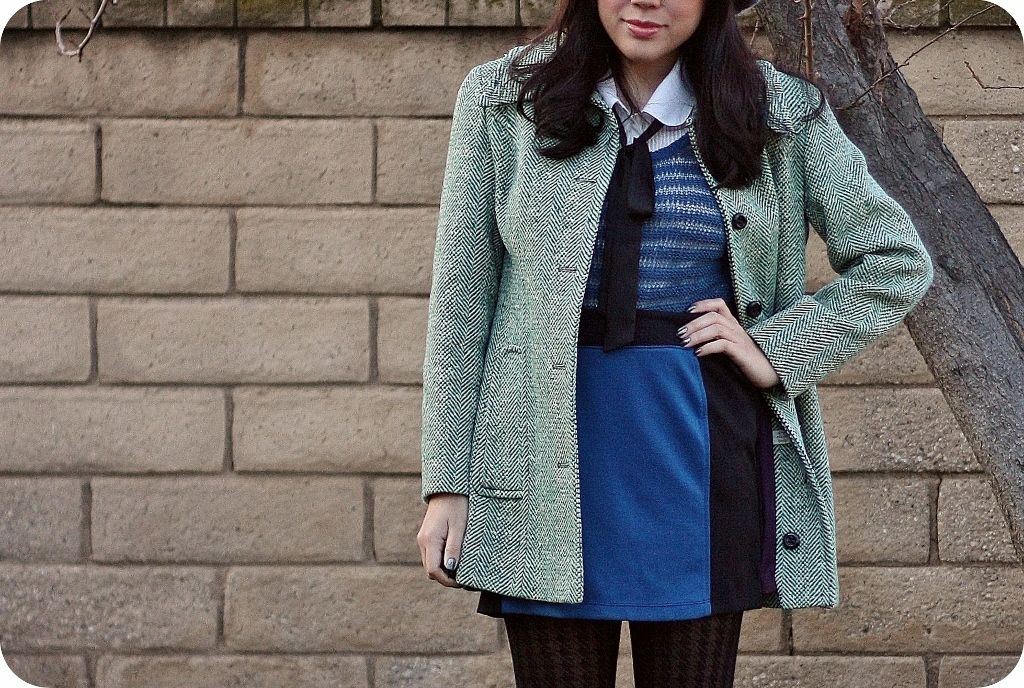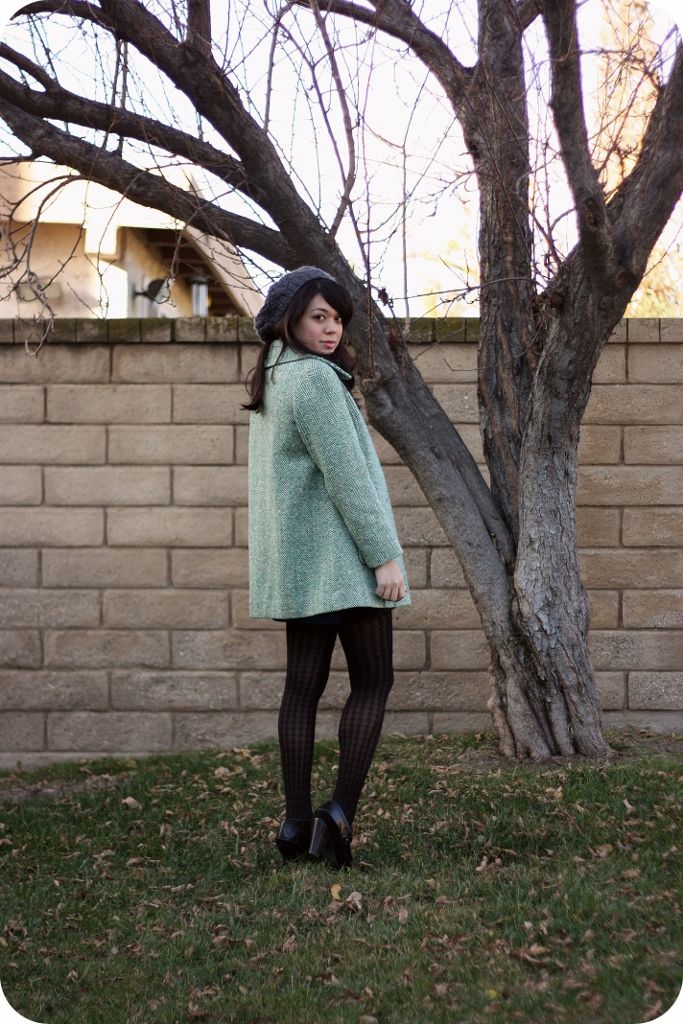 Outfit Details: White collared blouse with black bow neck tie (Forever 21) | Marine blue crochet blouse (c/o Mac + Jac) | Black and marine blue colorblock mini-skirt (c/o Mac + Jac) | Green and blue herringbone wool coat (vintage) | Black houndstooth tights (Francesca's) | Gray crochet beret (Forever 21) | Black leather booties (Levity)
Here's a rather matchy-matchy outfit with blue and green peacock shades from when it was chilly outside (hey, I like matchy-matchy color palettes).
Mac + Jac
for JCPenney sent me some of their winter items a while back and I was really impressed with them! It's a new, young contemporary junior's line that's fresh, affordable, and on trend (practically everything is
under $35
), so I'm looking forward to seeing what else they'll be coming up with.
The spring items they have up right now are super cute (bright colors and floral prints), so be sure to
check them out
!
bloglovin' . gfc . facebook . twitter . instagram