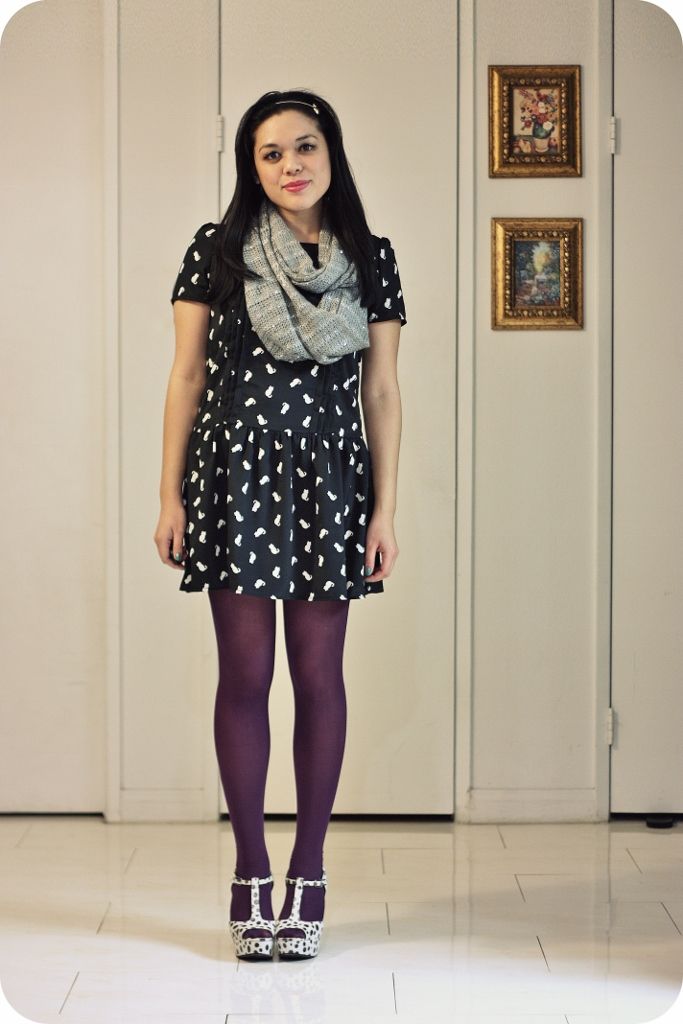 Gray sequin striped infinity scarf (c/o Wet Seal)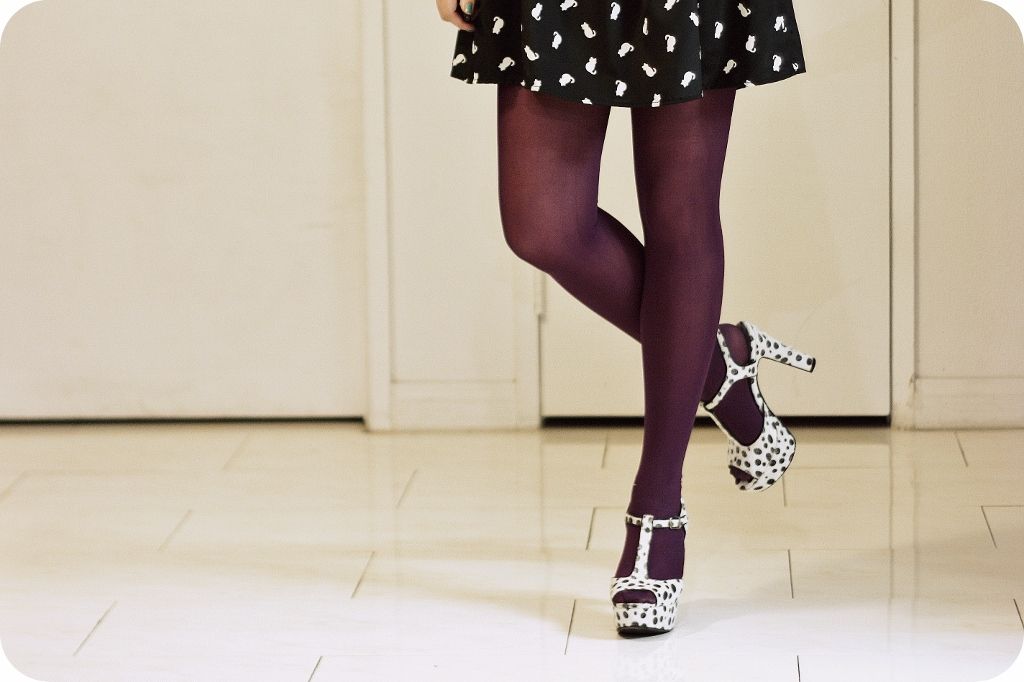 Black and white dalmation print "Laura" t-strap heels (c/o Pink and Pepper)
Outfit Details: Black and white chiffon drop waist cat print dress (via Marshalls) | Eggplant purple tights (Hue) | Black and white dalmation t-strap "Laura" heels (c/o Pink and Pepper) | Silver sequin striped infinity scarf (c/o Wet Seal) | Gold heart Alice band headband (ASOS)
I just got this dress from
Marshalls
a few weeks ago and happily wore it to work. Shopping at Marshalls and TJMaxx is one of my favorite things because I like the hunt. I went home with two dresses, a blouse, and a jacket (you'll see them pop up on the blog soon).
When I saw the dress, I was immediately drawn to the novelty cat print (and I'm not even much of a cat person). I liked that it had a drop waist because it's an uncommon silhouette. The only drawback is the fabric--it's not very breathable (ahem...poly-chiffon) and I was sweating in it all day.
Too bad. At least it's a cute dress.
Oh, and who else is excited that
The Walking Dead
is back? Sure, last week's episode was a little slow, but I'm still looking forward to tonight's episode!
bloglovin' . gfc . facebook . twitter . instagram