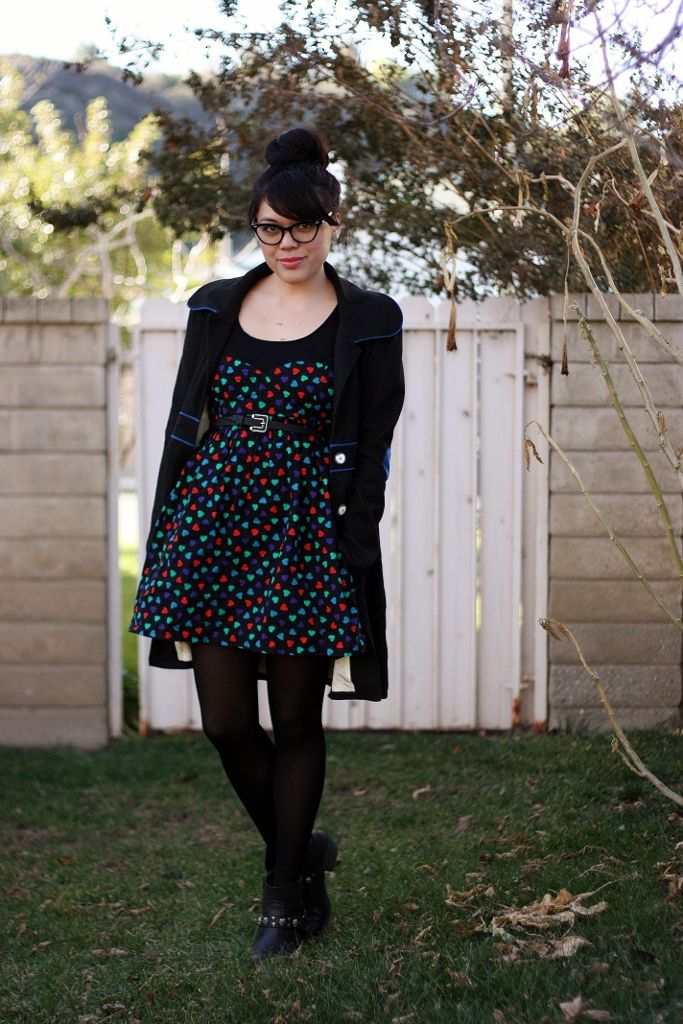 Flock Together:
Abundance of Hearts
Outfit Details:
Black multi-color heart print mini-dress (Topshop; swap from Marisa) |
Black belt (from another dress) | Black "Love, Blue Love" coat with heart elbow patches (Rock Steady via ModCloth) | Solid black tights (Forever 21) | Black skull "Funky" ankle boots (c/o Pink and Pepper) | Black cat-eye readers (via eBay) | Teal heart earrings (vintage)
To celebrate this heart-filled holiday, I posted a heart-filled outfit over on the
Flock Together
blog. You can never wear too many hearts on this day. Check out the
full post
for more photos and see how some of the other girls styled this dress!
Happy Valentine's Day!
I heart you!
bloglovin' . gfc . facebook . twitter . instagram