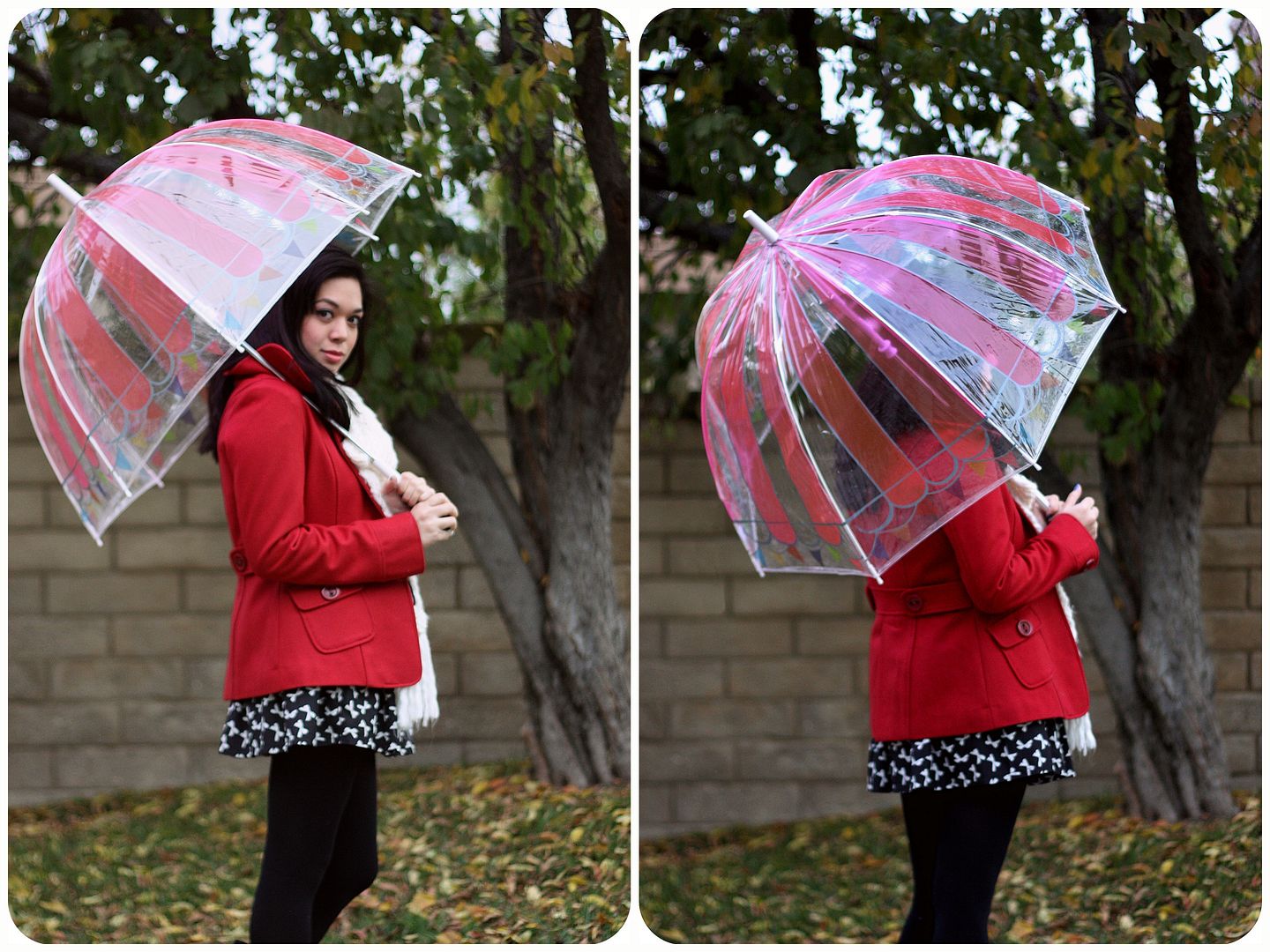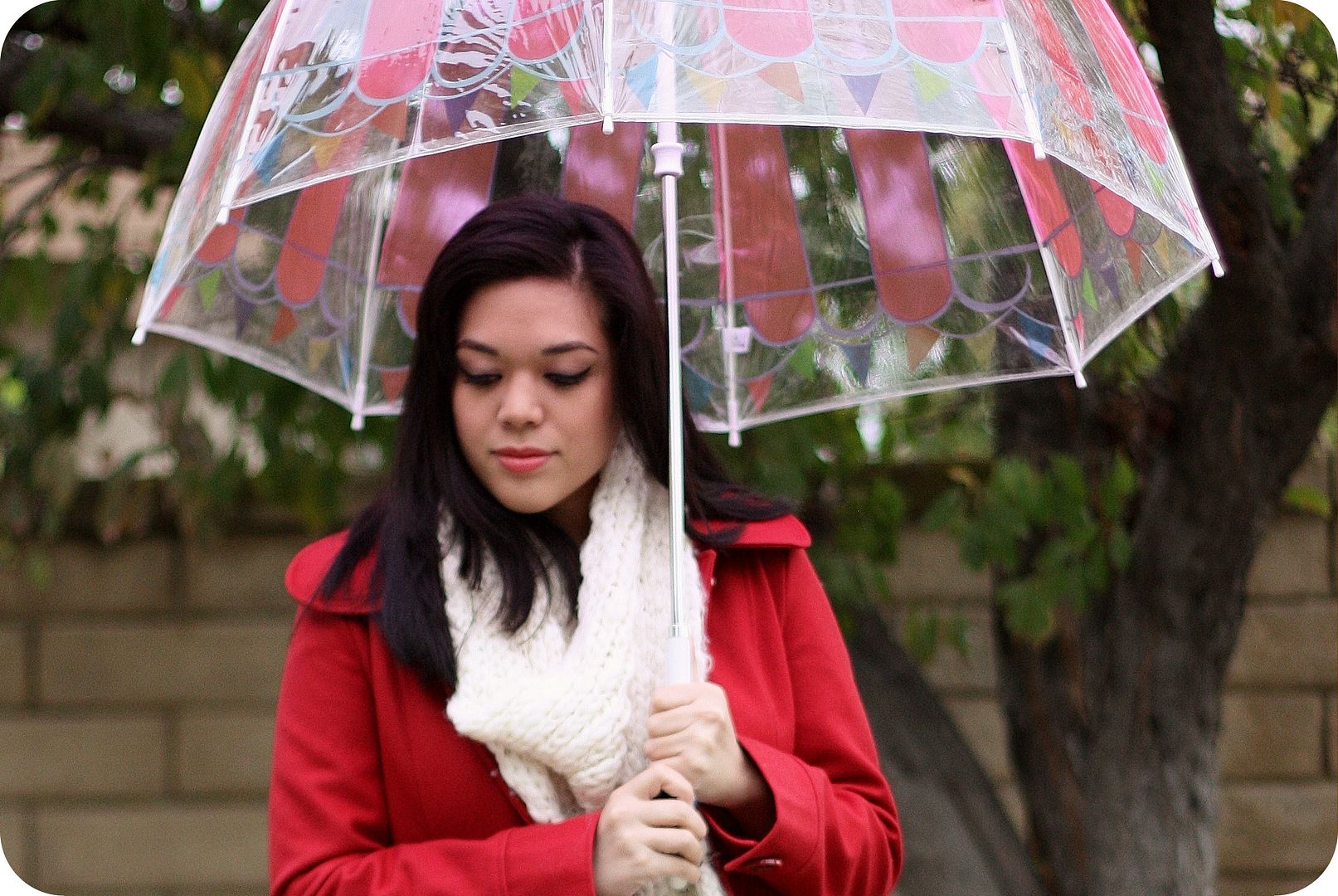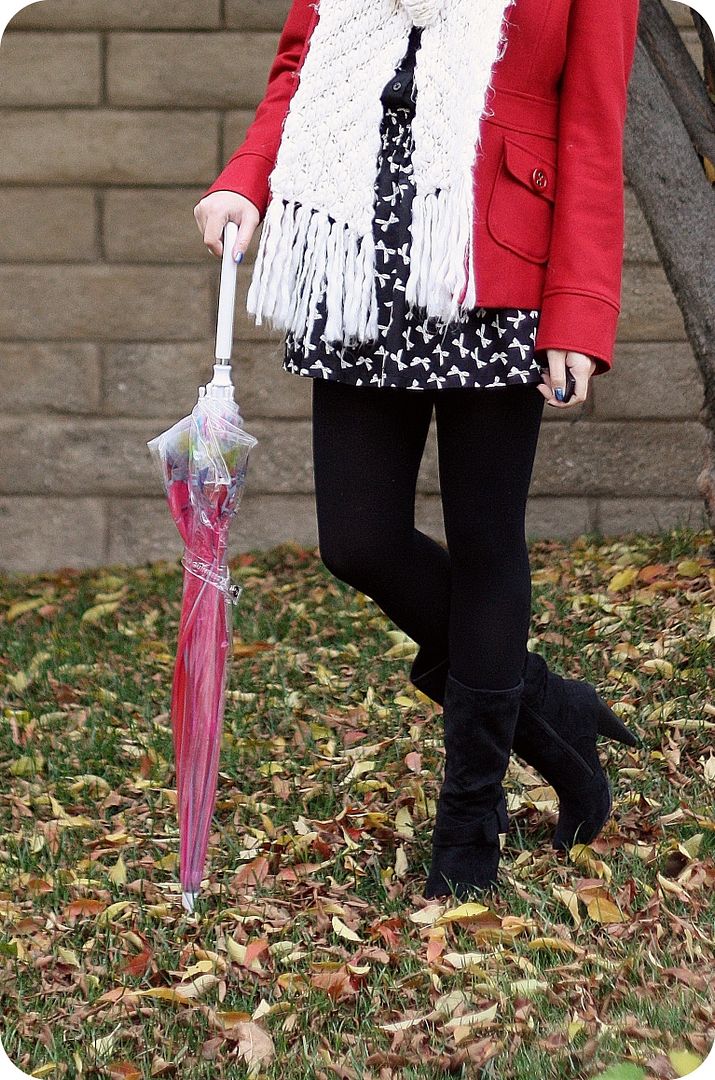 Outfit Details: Black dolman sleeve blouse (Jessica Simpson) | Black bow print skirt (Tommy Girl) | Black tights (Target) | Red single-breasted coat (Tulle) | Black slouchy suede mid-calf boots (Seychelles) | Pink and white striped "Ice Cream" birdcage bubble umbrella (Lulu Guinness x Fulton) | Long knit cream scarf (NY & Co.)
A bit of a rainy day (I wish I had rain boots to match!). I got the dreamy Lulu Guinness umbrella with the stripes and bunting print from
ASOS
a couple of months ago during their Black Friday sale. It's a shame it doesn't rain often out here--but I just
had
to have it anyway. I don't know why, but I wanted a bubble umbrella so badly. It's such a cute shape!
Random: Who else watches
American Horror Story
and
Revenge
? I just started watching both and am almost caught up (ahhh!). Second season of
AHS
is craaaazy, but I kind of love it. Even if I feel unsettled afterwards and have nightmares.
Revenge,
on the other hand, is just good soap-y escapism.
I'm always looking for fun new shows to watch in my spare time and before I go to sleep, so let me know if you have any favorites right now!
bloglovin' . gfc . facebook . twitter . instagram