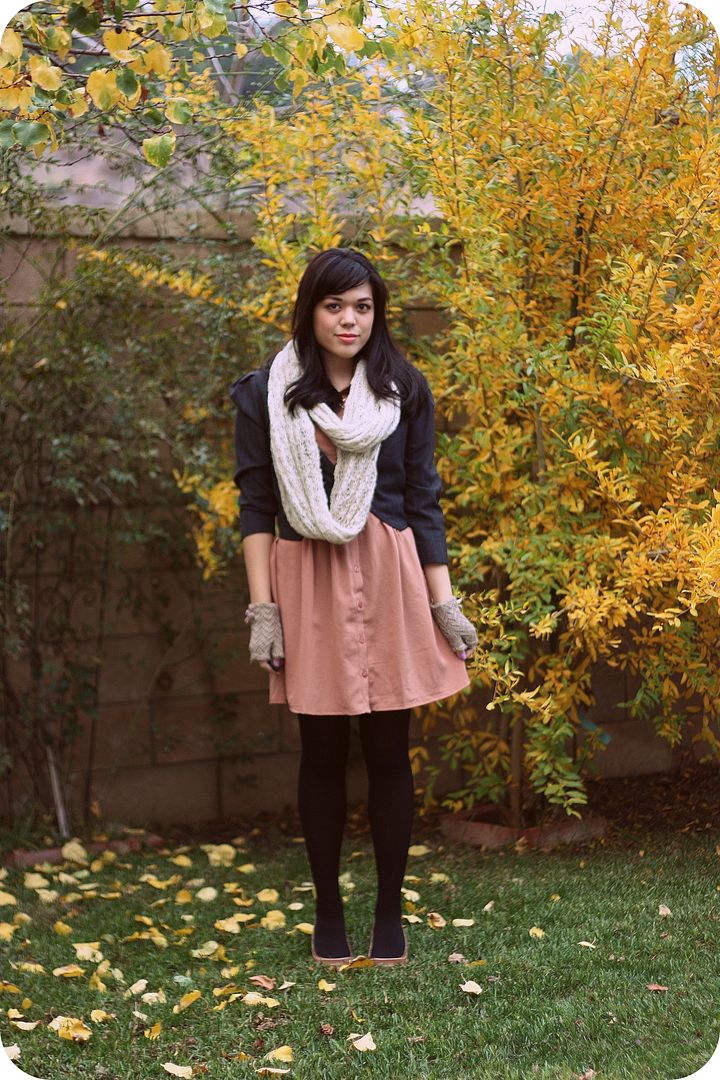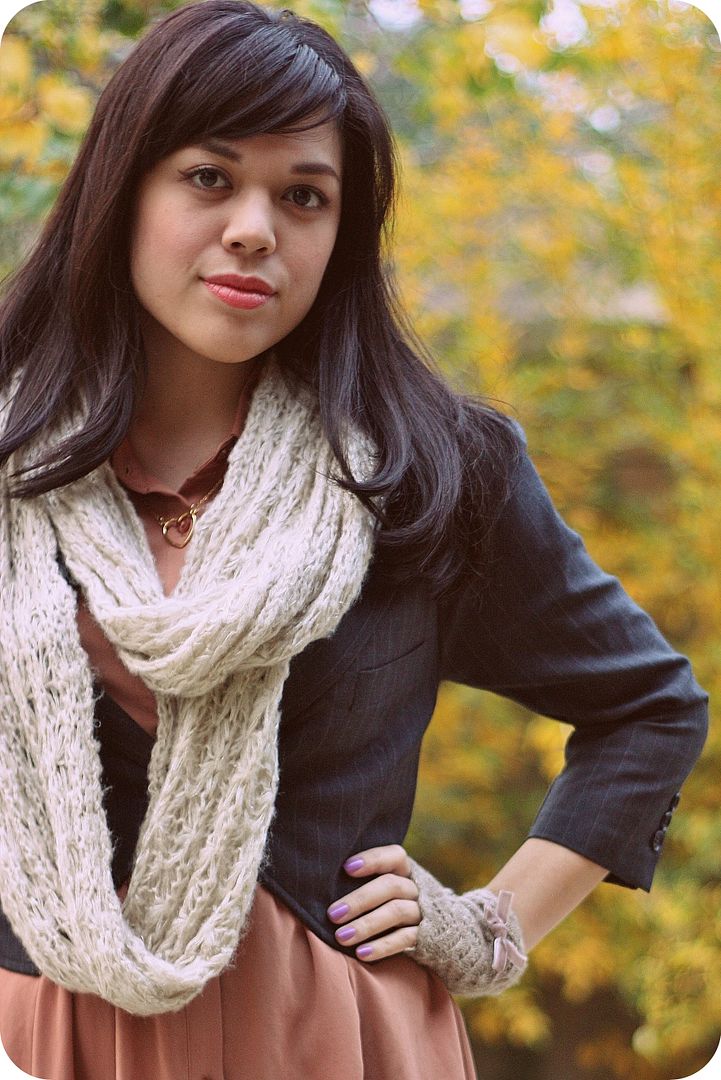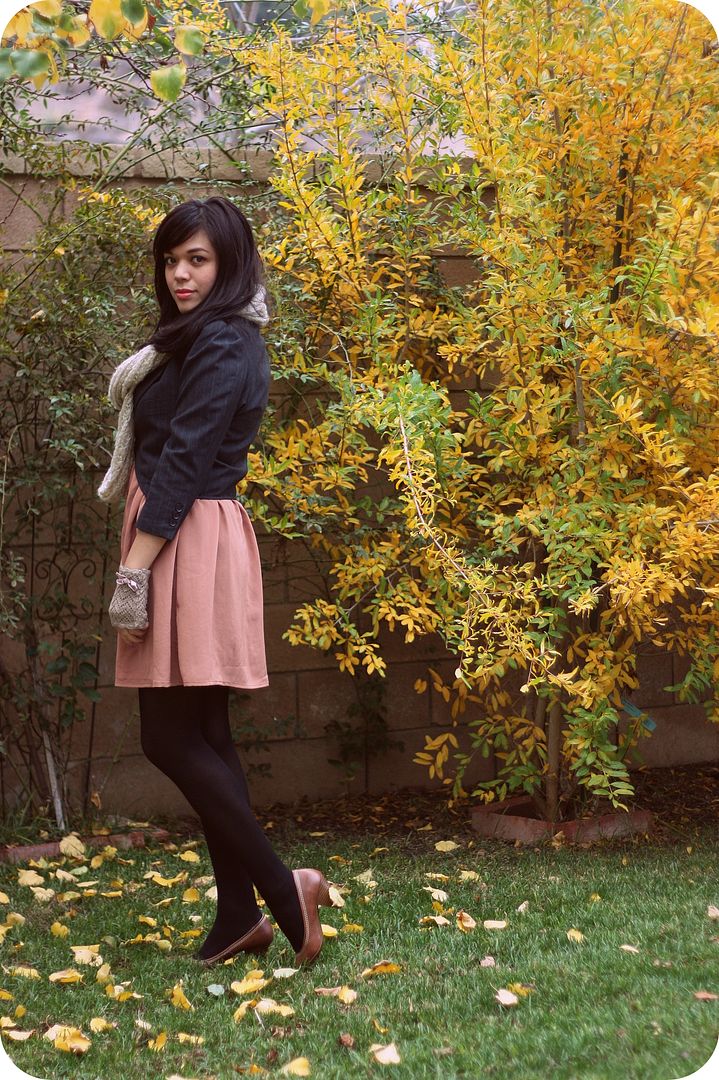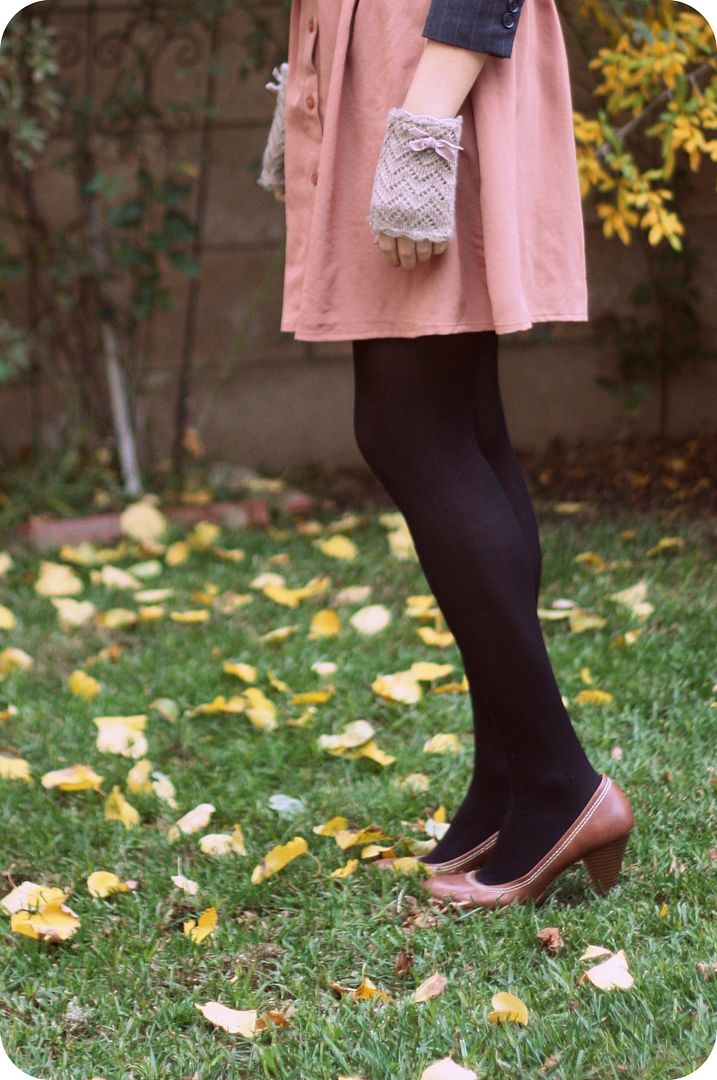 Outfit Details: Nude sleeveless shirt dress (swap from Katrina; Forever 21) | Black fitted pinstripe re-worked vintage blazer (Urban Renewal via Urban Outfitters) | Cream infinity scarf (Forever 21) | Mocha crochet fingerless bow gloves (Forever 21) | Opaque black tights | Tan faux leather wooden heel pumps (Payless) | Gold heart necklace (c/o Erica Anenberg)
This tea dress that
Katrina
let me borrow is really cute and comfortable. The shade is an interesting nude-ish apricot, and the dress itself is a little casual, but still feminine. I honestly wasn't sure what colors to wear with it a first, so I mixed a bunch of different neutral accessories with it (tan heels, black tights, cream scarf, etc.).
Katrina was a little more adventurous with her color choices and added a red-orange cardigan, but chose neutral accessories as well:
I hope you enjoyed seeing how we styled each other's clothing items this month! We're both having so much fun with this series and look forward to sharing more swap surprises with you guys. Check out the rest of our
Swap & Style
posts, and don't forget to spring on over to
Katrina's blog
to learn more about her and her style.
bloglovin' . gfc . facebook . twitter . instagram