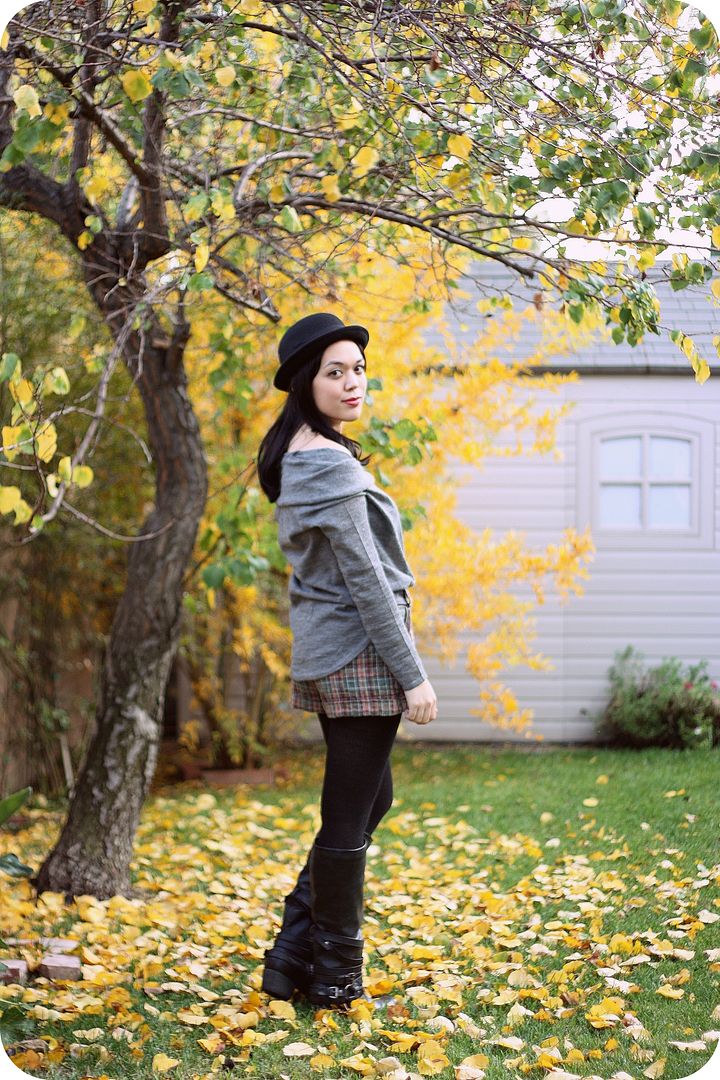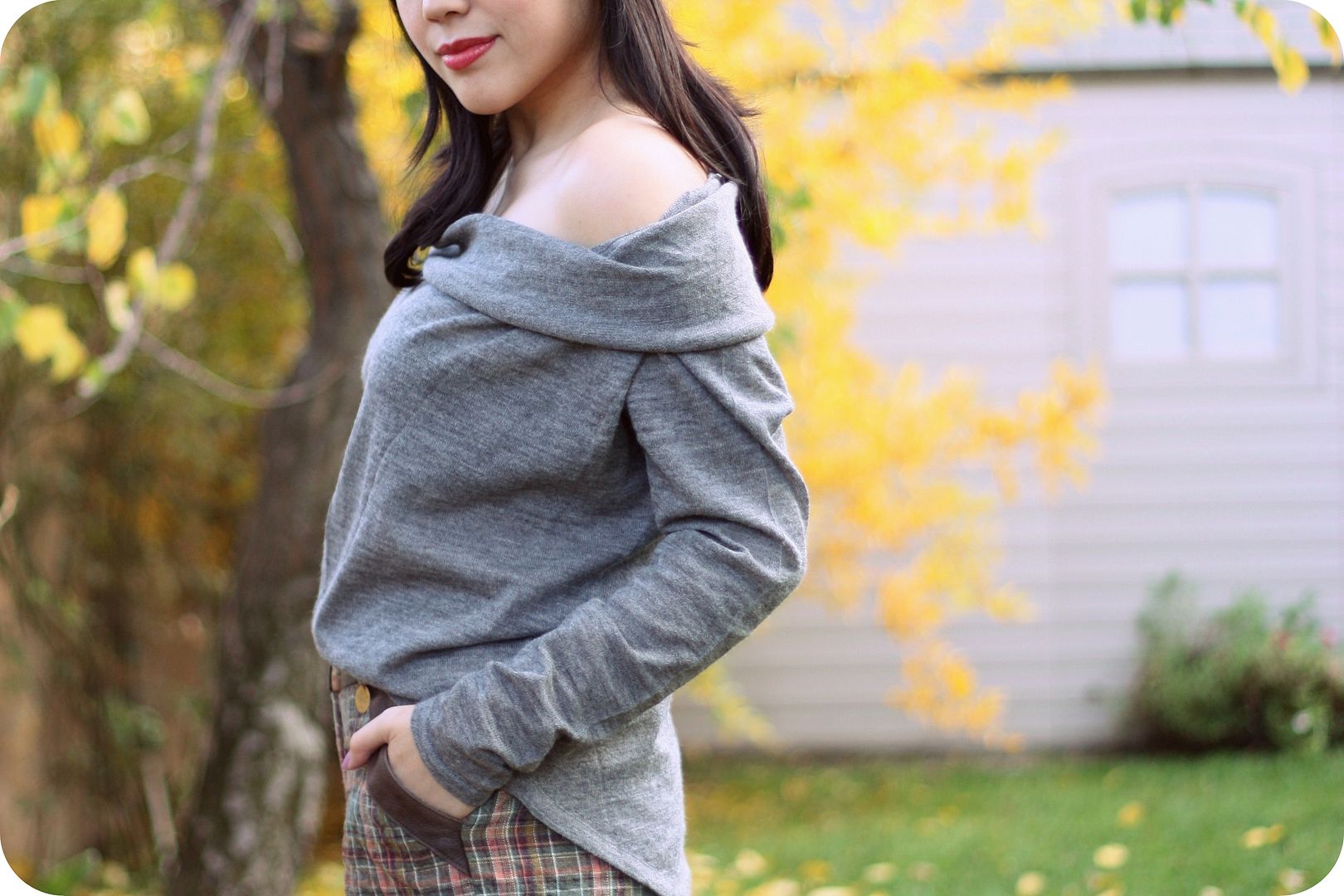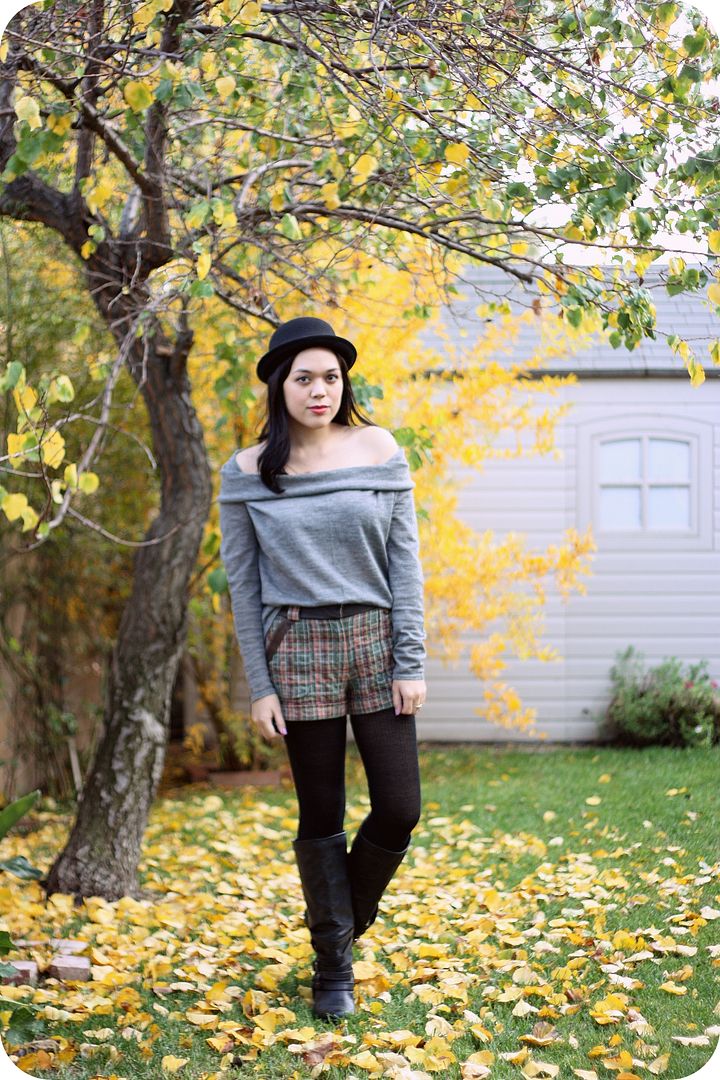 Outfit Details: Gray alpaca sheer pullover cowl sweater (c/o Indigenous) | Green and brown plaid wool leather shorts (thrifted; Le Petit Oiseau) | Black knit sweater tights (Forever 21) | Black motorcycle buckle "Fab" boots (c/o Pink and Pepper) | Black mini bowler hat (Forever 21)
Indigenous
is a wonderful company that specializes in organic and artisan crafted
fair trade fashion
, and they were super nice and let me pick out and style this alpaca wool cowl pullover. I'd never felt alpaca wool before--it's surprisingly soft and all warm and fuzzy! I'm going to get a lot of wear out of it this winter, I'm sure. I wore it off the shoulder and paired it with the plaid wool and leather shorts I thrifted last year, my motorcycle boots, and new mini bowler hat.
In other news: I'm working full time at my job now! Woo.
It was just in time for Christmas, which is perfect because I still have some gift shopping to do.
I'm also planning on a reader appreciation giveaway soon, so be on the lookout for that.
bloglovin' . gfc . facebook . twitter . instagram