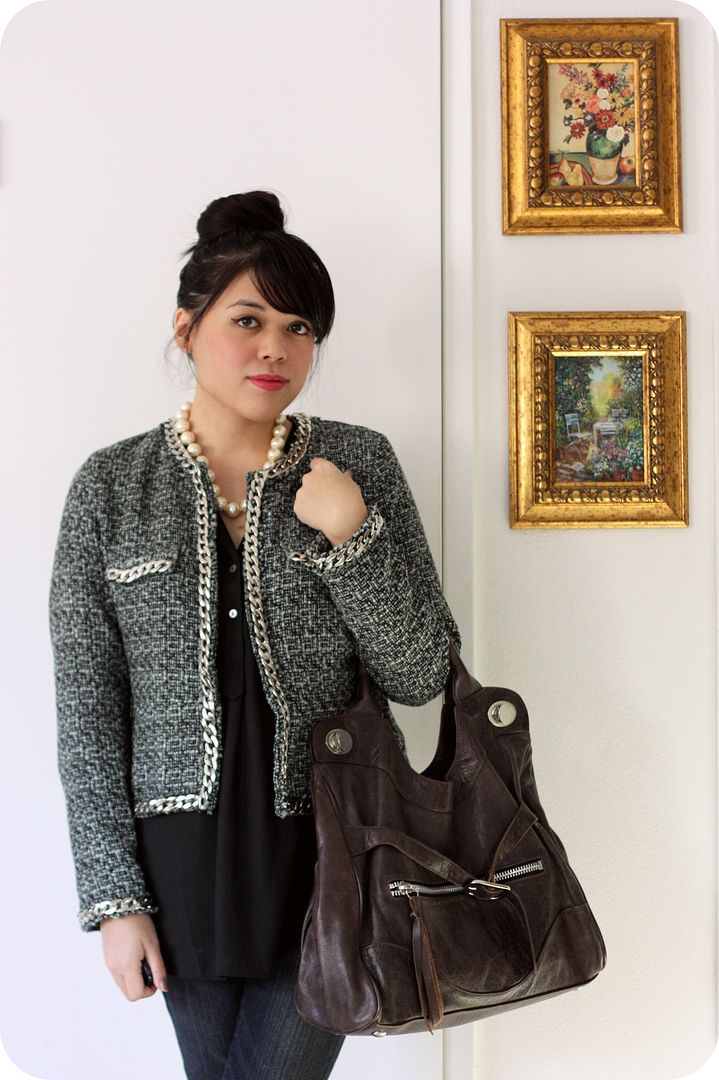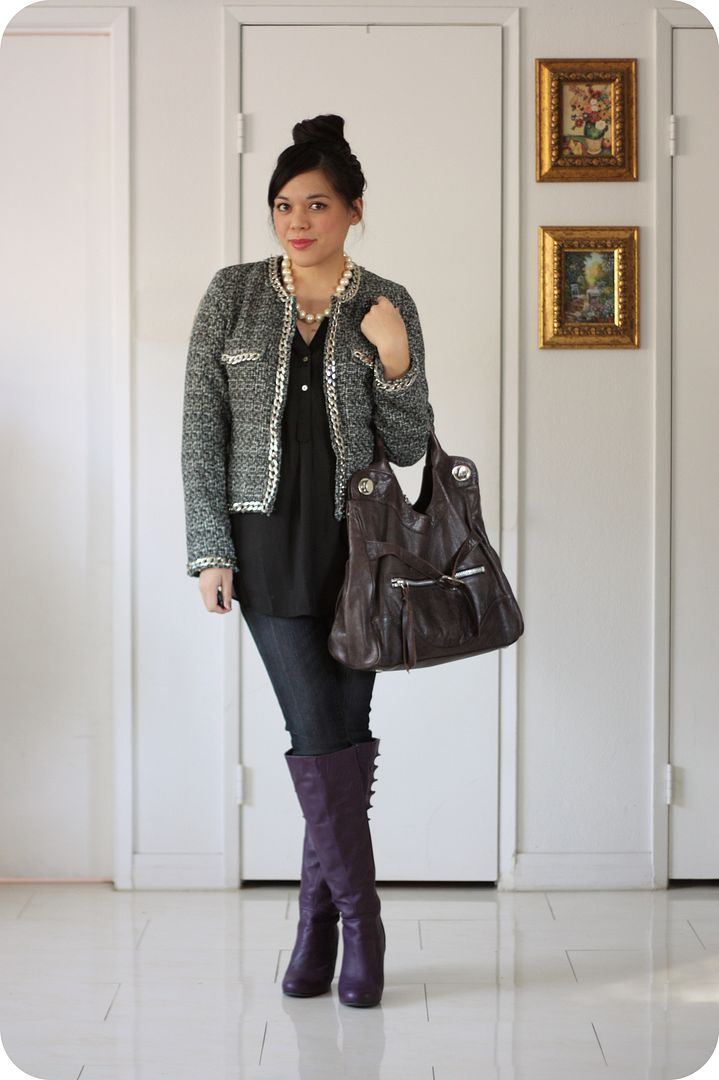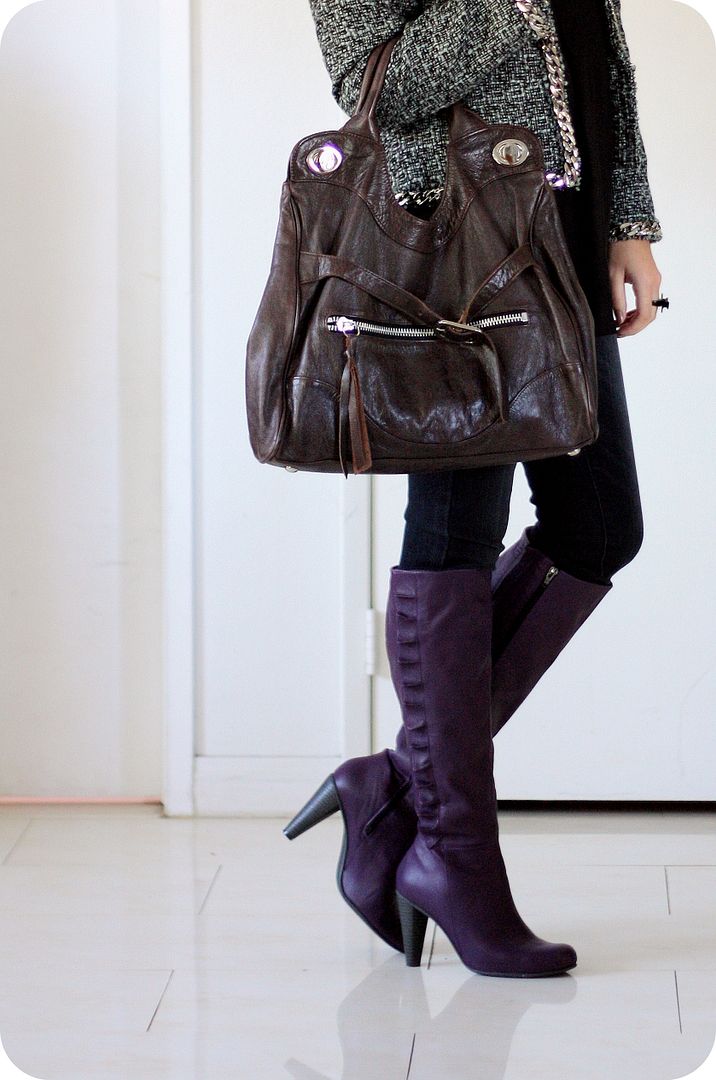 Outfit Details: Black chiffon shirt (c/o Ellison) | Silver and pale blue chain and boucle jacket (c/o Sugarlips) | Brown leather "Jet Set" tote bag (Foley + Corinna via Threadflip) | Dark blue skinny jeans (c/o 2b) | Purple leather ruffle knee high boots (c/o You by Crocs) | Vintage oversized pearl necklace (I'm Your Present via Etsy) | Black bow ring (Forever 21)
I really liked this jacket when I picked it out, but had a little trouble figuring out what to wear with it. I finally decided not to overthink it, and chose a fairly simple combination--a black blouse, skinny jeans, and boots (my purple leather ruffles ones--haven't worn these in a while). It's such a nice jacket with a classic cut and feel--it really didn't have to be a complicated outfit at all.
I've also been earning credits on
Threadflip
by selling things from my
closet
, and just used some of it on this
Foley & Corinna
bag (got it for $52; originally goes for about $400)! It's HUGE. I can carry everything (and then some). I was so happy that it was in such great condition too. I tried the medium satchels and tiny crossbodies for a while, but every now and then I give in and go back to the huge bag. There's just something comforting about being able to bring everything around with you.
What kind of bag are you carrying around right now?
bloglovin' . gfc . facebook . twitter . instagram