I thought I'd put together a little gift guide (more like...gift guide/wishlist) for 2010 graduates-- specifically:
girlie graduates
. I mean, you can't gift wrap a job, so at the very least you could give us something cute, right?
The Victoria's Secret Pink
grad t-shirts
are so cheeky and fun that I think I'm going to stop by tomorrow to buy one (or both). Plus, they're only
$10
(...
with Pink purchase
. $19.50 retail. Boo. Just buy one panty or something so you can get it for cheap). They're only available from
April 27-May 10
, so grab them while you can!
Here are some other awesome graduation gifts for the girlie graduate in your life (because you can't give jobs and antidotes to quarter-life crises as gifts...and if you can, well, feel free to send me one, okay? Until then, these will do):
1930s/40s Vintage Greeting Card
$6 USD | Buy from Wrenlike on Etsy

2010 Class Ring Wish Necklace
$48 USD | Buy from Juicy Couture
Charm ($52 USD) and Keychain ($48 USD) also available

Limited Edition '10 Grad Charm Bracelet
$138 USD | Buy from Juicy Couture

Pink Owl Ring
$7.50 USD | Buy from Tizzalicious on Etsy


Yellow Gold Class of 2010 Heart Charm
$89.99 USD | Buy from Buy.com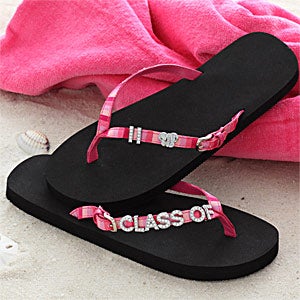 Glam Grad Personalized Flip-flops
Starts at $24.95 USD | Buy from Personalization Mall
Congratulations to all 2010 graduates!
Now all we have is the rest of our lives to figure out. ;)
All images are linked to the original sources